Stay up to date with our most recent news, blogs, papers and publications.   
Roll-out means Ecometrica's satellite mapping technology could play part in £100m+ of research bids and projects SCOTLAND/UNITED ...
Results come as Ecometrica secures new markets and accolades for its environmental solutions Edinburgh, 17th August 2016: Ecometrica ...
Silvopastoral agroforestry is a practice of land management which combines livestock farming and forestry on the same area of land. When managed ...
Ecometrica Platform scoops Environmental Leader's Product Of The Year 2016 Award Denver, 24 June 2016 - Sustainability software ...
Water crises are the global risk that are perceived as the most potentially impactful in the coming decade. However, while water scarcity ...
At the end of February, EcoLogic, together with Mexican collaborators AMBIO, Pronatura Sur, and ECOSUR, organized a workshop in Chiapas to ...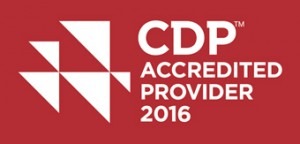 LONDON, 14 April 2016: Ecometrica has underlined its leading position in environmental reporting by becoming the first CDP Gold ...
A team of researchers from the University of Leicester, led by Professor Heiko Balzter and accompanied by Roselin Rodríguez García, Technical ...