Work at Ecometrica
Business Development Manager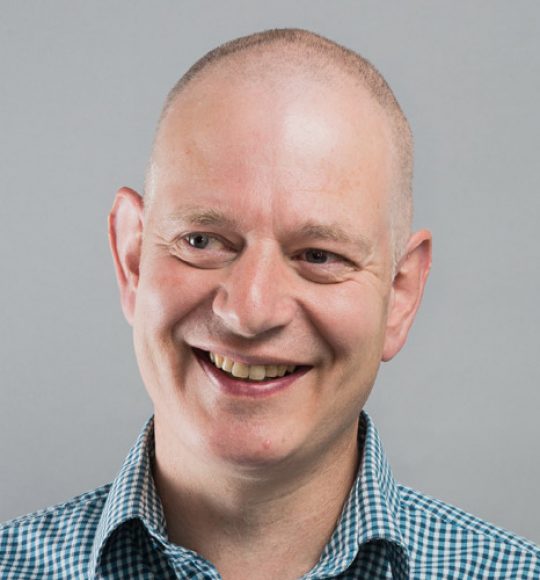 "We recruit top-level graduates from leading universities with skills in statistical methods and communication. Our work environment encourages critical thinking and careful interpretation of data and assumptions."
Ecometrica Chairman, Dr. Richard Tipper
Business Development Manager
Role –                                Business Development Manager
Location –                        This role is based in Montreal, Canada
Closing Date –                 September 30th, 2022
Start Date –                      as soon as we find the right candidate
To Apply –                        please read below and apply directly via our website
Are you passionate about helping organizations improve their climate change and sustainability performance? Ecometrica has an opportunity for a talented Business Development Manager to join our Montreal team and contribute to our North American customer's success, on a permanent, full-time basis.
This is an immediate job opening for someone who:
Is apt at building trust to attract, retain and maintain strong relationships with potential customers in a B-to-B setting.

Has a strong knowledge or a genuine interest in climate change and sustainability and can learn quickly, so as to represent Ecometrica products and services with confidence to experts and non-experts.

Is focused on delivering against targets. 

Is able to understand the needs and challenges of clients, and identify suitable solutions.

Has an outstanding sales track-record.

Has a positive attitude and a friendly and confident approach.

Has a strong work ethic.

Is passionate about what we do and is aligned with our company values of Curiosity, Collaboration and Commitment.

Communicates effectively in English and French both verbally and in writing*.

Is legally authorized to work in Canada on a permanent basis.
*Excellent verbal and written communication skills in English are required in order to communicate with our leads and clients in the United States and Canada, as well as with our colleagues in the UK.
Who is Ecometrica?
Ecometrica is a well-established global SME SaaS company with offices in Montreal (Canada), London (UK) and Edinburgh (UK).  We are climate change and sustainability experts who use our deep experience and knowledge to provide organizations with a complete, future proofed and scalable suite of easy-to-use data-driven tools to suit their accounting, reporting and analysis needs and provide the insights they need to make well-informed decisions. 
We pride ourselves on the service and value we bring our clients.  We are in it for the long haul forging meaningful, long lasting relationships; which is why we have been around for over 13 years.
Our clients are leading organizations from private, public and non-profit sectors.
You will join our international sales team to bring our solutions to our clients in the United States and Canada. 
Experience requirements:
Significant experience in B2B, SaaS solution or consultative sales.

Experience in building trusted client relationships and closing deals with senior stakeholders.

Experience in building business cases to close sales with clients at all levels up to C-Suite. 
Bonus points for one or more of:
Experience selling climate change solutions to corporate customers.

A solid working knowledge of climate change, GHG accounting standards and practice, and corporate social responsibility.

An established network of corporate sustainability contacts in Canada and/or the USA.
We're looking for a serious and highly motivated candidate who will stay with us for the long run.
If this sounds like you, then Ecometrica is a phenomenal place for you to be a valued contributor to the success of our business while working and collaborating with an international team of friendly, dedicated colleagues.
Tasks
Reporting to our Global head of Client Services,  and our CEO, North America and working closely with our sales and marketing and analysts teams, you will be responsible for conducting business development activities in North America. This includes:
Contributing to our growth by selling to new customers and building new partnerships.

Generating leads by identifying and contacting appropriate prospects in US and Canadian markets.

Responding to contact requests received via our website and social media.

Presenting Ecometrica and its solutions in virtual and in-person meetings, including conducting demos, independently and in collaboration with our teams, where necessary.

Managing the sales process including proposals, RFP responses, pricing and closing.

Collaborating with our marketing teams where needed, including to contribute to market insights, positioning, events, and website and social media content.

Collaborating with colleagues across our client relationship management, analyst and development teams in order to ensure smooth client onboarding and satisfaction.

Maintaining an up-to-date knowledge of Ecometrica's products and services.
Why do you want to work with us?
Meaningful work

– Contribute to enhancing the sustainability performance of our clients, and work with smart, motivated climate change experts and software developers.

Long term prospects

– We are in one of the few growth markets, and the demand for our products is soaring.

Great experience

– Working in our SME, we offer a truly collaborative environment, where you will have the opportunity to make your mark, bring your ideas forward, and provide feedback from the market to the product development.

Flexible working

– Flexible working hours, including hybrid working approach to work from home and office as well the option to choose to work a compressed 4 day week.

Great team

– We're a small team of dedicated, smart, sustainability-minded people located in Edinburgh, London and Montreal, who work closely together.

Great conditions

– We offer 27 paid vacation days per year (in addition to statutory holidays) from year 1, health benefits including telemedicine, sick and compassionate leave, a pension plan with matching contributions, and flexible work arrangements.
We strongly believe you'll fall in love with the team we have here, and that you will love working here as much as we do.
To apply:
Please submit your CV and a motivation letter highlighting the unique qualities you bring, to the attention of Adam Leaver, Global Head of Client Services, as soon as possible but no later than September 30th at jobs@ecometrica.com
Diversity and Inclusion: 
From Ecometrica's inception, Diversity & Inclusion have always been key to our success. We are an Equal Opportunity Employer and our employees are people with different strengths, experiences and backgrounds, who share a passion for improving people's lives. Diversity not only includes race and gender identity, but also age, disability status, veteran status, sexual orientation, religion and many other parts of one's identity. All of our employee's points of view are key to our success, and inclusion is everyone's responsibility.
** No agencies please **
Please note that due to high numbers of applicants we will only contact the candidates who have been selected for an interview. Please do not call the office.
Aider les organisations à améliorer leurs performances en changements climatiques et en durabilité vous passionne? Ecometrica a un poste de responsable du développement des affaires, permanent à temps plein disponible à Montréal pour une personne de talent.
Il s'agit d'une opportunité immédiate pour quelqu'un qui:
Sais bâtir des liens de confiance et maintenir d'excellentes relations avec les clients potentiels dans un contexte B2B. 

A une bonne connaissance ou un intérêt sincère pour les enjeux liés aux changements climatiques et au développement durable, et la capacité d'apprendre rapidement afin de représenter les produits et services d'Ecometrica avec confiance et professionnalisme à des audiences tant expertes que novices.

Est orienté résultats.

Sais comprendre les besoins et défis des clients et identifier les solutions possibles.

A une excellente feuille de route en ventes.

Présente une attitude positive et une approche accueillante et confiante. 

Possède une forte éthique de travail.

Est passionné par la misson d'Ecometrica, un esprit curieux et partage ses valeurs d'engagement et de collaboration.

Possède une excellente maîtrise de l'anglais et une bonne maîtrise du français tant à l'oral qu'à l'écrit*.

Est légalement autorisé à travailler au Canada sur une base permanente. 
*Une excellente maîtrise de l'anglais tant à l'oral qu'à l'écrit est nécessaire afin de communiquer avec nos clients et clients potentiels aux États-Unis et au Canada, ainsi qu'avec nos collègues de Grande-Bretagne.
Qui sommes-nous?
Ecometrica est une PME globale bien établie ayant des bureaux à Montréal, à Londres (G.B.) et à Edimbourg (G.B.). Nous sommes des experts en changements climatiques et développement durable qui utilisons notre vaste expérience et expertise pour offrir aux organisations publiques, privées et à but non-lucratif, un éventail complet et évolutif d'outils de comptabilisation, reddition de comptes et analyse de données environnementales et de RSE, afin de répondre à leurs besoins changeants. 
Nos outils incorporent les meilleures pratiques et l'expertise de notre équipe en comptabilisation et gestion des GES, du capital naturel et d'autres indicateurs de développement durable. Ils facilitent la mitigation des risques et l'identification d'opportunités liées aux opérations et aux chaînes d'approvisionnement des organisations. 
Notre mission est de transformer efficacement les données en une information claire, juste et pertinente qui puisse être utilisée pour la prise de décision éclairée.
Nous sommes fiers des solutions que nous offrons à nos clients, et nous nous engageons à bâtir avec eux des relations durables et solides; c'est ce qui fait notre succès  depuis plus de treize ans.
Vous rejoindrez une équipe de ventes internationale et servirez principalement le marché nord-américain.
Expérience requise:
Forte expérience en ventes B2B, en vente de solutions SaaS, ou en ventes de services d'experts-conseils. 

Habiletés démontrées pour forger des liens de confiance et conclure des ententes auprès de dirigeants. 

Aptitudes avérées à interagir de manière fructueuse avec des parties prenantes à tous les niveaux d'une organisation, incluant la haute direction.  
Points supplémentaires pour l'un ou l'autre des atouts suivants:
Expérience en ventes de solutions liées aux changements climatiques à des clients corporatifs.

Une connaissance solide des enjeux liés aux changements climatiques, des standards en comptabilisation des émissions de GES et en responsabilité sociale de l'entreprise (RSE).

Un réseau de contacts corporatifs en RSE ou développement durable au Canada et/ou aux États-Unis.
Nous cherchons une personne sérieuse et motivée à se joindre à nous sur le long terme.
Si ça vous ressemble, Ecometrica vous offre un milieu phénoménal où évoluer et contribuer au succès de notre mission tout en collaborant avec une équipe internationale de collègues motivés, inspirants et faciles d'approche.
Tâches
Sous la direction de notre Directeur mondial des services clients et de notre Directrice générale en Amérique du Nord, et travaillant en étroite collaboration avec notre équipe de ventes, marketing, d'analystes et de gestionnaires clients, vous serez responsable de mener des activités de développement des affaires en Amérique du Nord. 
Les tâches incluront:
Contribuer à la croissance d'Ecometrica en nous apportant de nouveaux clients et partenaires.

Générer des opportunités en identifiant et contactant des clients potentiels au Canada et aux États-Unis. 

Répondre aux demandes commerciales provenant de notre site Internet et de nos médias sociaux. 

Présenter Ecometrica et ses solutions virtuellement et en personne, incluant offrir des démonstrations de notre plateforme, de manière indépendante ste en collaborations avec nos équipes lorsque requis.

Gérer le processus des ventes, incluant les propositions, réponses aux demandes de propositions, les prix, et la clotûre des ventes. 

Collaborer avec notre équipe marketing au besoin, entre autres en ce qui a trait au marché nord-américain, à notre positionnement,  aux événements, et à notre site web et présence sur les médias sociaux.

Collaborer avec des collègues gestionnaires de relations clients, analystes, ainsi que nos équipes de développement logiciel afin de faciliter une bonne relation client dès le jour 1. 

Rester à jour de l'offre d'Ecometrica.
Pourquoi travailler avec nous? 
Travail engagé

– Contribuez à la mission d'Ecometrica visant à aider nos clients à améliorer leur performance en développement durable, et travaillez avec une équipe passionnée et brillante.

Opportunités à long terme

– Nous sommes bien établis et évoluons dans un marché d'avenir, où notre solution est très en demande. 

Excellente expérience

– Notre PME vous offre un environnement pleinement collaboratif, où vous aurez l'opportunité de faire votre marque, apporter vos idées et contribuer au développement de notre produit en fonction du marché. 

Travail flexible

– Nous offrons des heures de travail flexibles, le travail hybride du bureau (avec terrasse sur le toît!) et de la maison, et l'option de travailler une semaine comprimée de quatre jours. 

Équipe imbattable

– Nous sommes une équipe petite mais internationale et dédiée et brillante ayant le développement durable à cœur.

Avantages sociaux

– Nous offrons 27 jours de vacances payées dès la première année et un régime d'assurance collective généreuse avec télémédecine, des congés maladies,  un régime de retraite avec contribution équivalentes de l'employeur et des options de travail flexibles.
Nous sommes convaincus que vous adorerez notre équipe, et que vous aimerez votre expérience autant que nous.
Pour appliquer:
Veuillez soumettre votre CV et une lettre de motivation personnalisée à l'attention de Adam Leaver, Directeur mondial des services clients, le plus tôt possible mais au plus tard le 30 septembre à jobs [ @ ] ecometrica.com. 
Diversité et inclusion:
Depuis le premier jour, la diversité et l'inclusion ont toujours été centrales à notre succès. Nous souscrivons au principe d'égalité d'accès à l'emploi, et nos employés ont différentes aptitudes, expériences et origines, mais partagent une passion commune pour le développement durable. Pour nous, la diversité ne s'arrête pas à l'origine ethnique ou culturelle ni à l'identité de genres, mais inclut aussi l'âge, les handicaps, l'orientation sexuelle, les croyances religieuses, et toutes les autres facettes qui forment l'identité d'une personne. Nous reconnaissons que les points de vues de nos employés, si divers soient-ils, sont au cœur de notre succès, et leur inclusion est l'affaire de tous. 
** Agences s'abstenir ** 
Veuillez noter qu'en raison du volume important de candidatures, nous ne contacterons que les candidat(e)s ayant été sélectionné(e)s pour une entrevue. Veuillez ne pas téléphoner au bureau.
Ecometrica is an equal opportunity employer. We aim to ensure that no applicant receives less favourable treatment because of age, disability, gender, gender reassignment, marriage and civil partnership, pregnancy or maternity, race, religion or belief, sex or sexual orientation. Our aim for our workforce is that each employee feels respected and is provided with an outlet to give their best.