Assistant Space Programme Administrator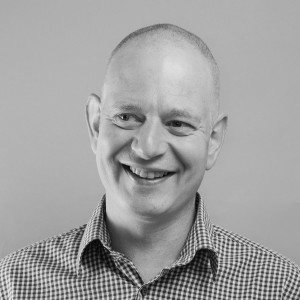 "We recruit top-level graduates from leading universities with skills in statistical methods and communication. Our work environment encourages critical thinking and careful interpretation of data and assumptions."
Ecometrica Chairman, Dr. Richard Tipper
Assistant Space Programme Administrator
Overview
Ecometrica's space programme runs international 'downstream space' projects and services, promoting and exploiting the use Earth Observation data to overcome challenges in various sectors such as forestry, agriculture and disaster resilience. The Assistant Space Programme Administrator will provide administrative and project management support to the Space Programme Administrator to manage a range of international projects and stakeholders.
The Assistant Space Programme Administrator will be based in our Edinburgh HQ and will be responsible for supporting the day to day running and administration of large, multi-partner projects and managing key stakeholders and Ecometrica Platform user groups.
Responsibilities:
Supporting quarterly financial reporting and budget management for key projects
Compiling monthly project reports
Support quarterly reporting
Monitoring and Evaluation
Reviewing quarterly progress reports, summarising & synthesising findings and highlighting common themes
Support the design and implementation of project evaluations
Manage workshop and training evaluations and extract key learning for feedback
Knowledge sharing and outreach
Manage a database of Ecometrica platform users to keep them informed of new developments and opportunities
Manage the knowledge sharing calendar, keeping track of international partner events & conferences
Support and organise Ecometrica led workshops, training sessions and knowledge sharing events
Support promotion of Ecometrica activities through articles, blogs and social media
Managing stakeholders and clients
Working alongside the EO & Mapping team, develop and manage communication channels with key stakeholders such as project funders / donors, project partners and EO Lab users
Manage user groups by setting up and managing user forums, gathering user insights / development requests and sending updates to users.
You must also be a great representative for the company in general, able to project our values and quality.
Knowledge, Skills & Experience: 
Degree or equivalent qualification or work experience

Confident using Excel and managing budgets
Strong oral and written communication skills
Ability to synthesise and summarise complex information
First class organisational skills to manage systems and processes and accurately record project information
Ability to manage a varied workload and respond to tight deadlines and changing priorities.
Strong attention to detail
Understanding and experience of using project monitoring and evaluation systems and tools (e.g. logframes and theory of change) would be an advantage
A broad understanding of Earth Observation Applications to thematic areas such as Forestry, Agriculture and Disaster Response
To apply please email your CV along with a cover letter to:  jobs@ecometrica.com
Deadline for applications is Friday April 20th, 2018.