Work at Ecometrica
Digital Marketing Manager - Edinburgh, (UK) or Montreal, (Canada)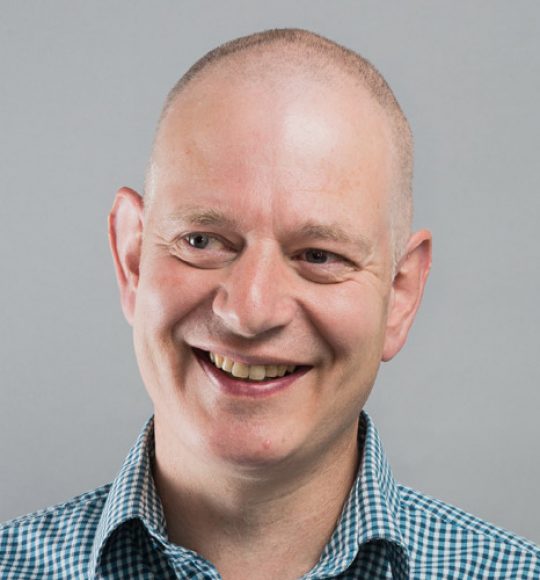 "We recruit top-level graduates from leading universities with skills in statistical methods and communication. Our work environment encourages critical thinking and careful interpretation of data and assumptions."
Ecometrica Chairman, Dr. Richard Tipper
Digital Marketing Manager – Edinburgh, (UK) or Montreal, (Canada)
Are you passionate about helping organizations improve their climate change and sustainability performance? Ecometrica has an opportunity for a talented Digital Marketing Manager to join our Edinburgh team and contribute to Ecometrica's success, on a permanent, full-time basis.
Company Description
Ecometrica creates intelligent software-as-a-service solutions to accurately measure the impact of operations on the environment. 
We provide market-leading greenhouse gas, natural capital accounting and sustainability management and reporting tools.   Our solutions help companies mitigate risk and identify opportunities relating to the management of natural capital in direct operations and the supply chain.
Our mission is to bring clarity to environmental data by delivering accurate, complete and relevant information faster and more efficiently than anyone else. 
We have global reach with offices in London, Edinburgh and Montreal. Our clients are leading organisations from private, public and non-profit sectors.
You will join our small but ambitious team as the Digital Marketing Manager responsible for increasing website traffic, optimising SEO strategies and identifying ways to increase brand exposure through marketing activities.
This is an immediate job opening for someone who is:
Educated to degree level (Marketing, Business Administration, Sustainability or related disciplines)

A minimum of 3 years' experience in B2B digital marketing.

Excellent grasp of social media and website metrics.

Experience with managing email marketing, lead generation and SEO campaigns.

Copywriting skills / ability to create content and support the delivery of climate change and sustainability thought-leadership

Strong communicator with excellent written English.

Excellent time management skills.

Proactive and independent worker who is comfortable working remotely initially, based in our offices in Edinburgh over the long term.

Enthusiastic about trying new technologies.

Has a positive attitude and a sense of humor 

Communicates effectively in English

Is legally authorised to work in the United Kingdom or Canada
Bonus points for:
Qualification related to Marketing.

Experience working in the IT or SaaS sectors.

Knowledge of environmental and sustainability topics and experience of building campaigns around these topics.

Some knowledge of WordPress and using it as a Marketing tool.
If this sounds like you, then Ecometrica is a phenomenal place for you to be a valued contributor to the success of our business while working and collaborating with an international team of friendly, dedicated colleagues.
Ecometrica provides leading out-of-the-box SaaS solutions that help companies understand and ultimately act upon their climate change and sustainability impacts by turning complex data into easy-to-grasp insights.
Our tools distill our team's expertise in climate change, GHG accounting, sustainability reporting and environmental mapping to provide added-value solutions to our clients, which include some of the world's largest organisations. Whether they want to obtain accurate GHG accounts, confidently report on their performance, understand their exposure to climate risks or set science-based targets, Ecometrica is there to help deliver high quality, accurate, transparent, and accessible solutions.
Corporate sustainability is a fast-growing space, which presents huge opportunities for the company, its customers and employees. As a Digital Marketing Manager, you'll be responsible for attracting interest in Ecometrica's digital presence and working with the sales team to build a productive pipeline of leads as well as driving traffic to self service products across a quickly evolving set of products.
Tasks
Reporting to the COO and working closely with the Global Head of Client Services and our team of analysts and developers, the client manager will:
Develop a website traffic plan to create goals and benchmarks for increasing lead generation and direct credit card sales.

Produce regular marketing reports to identify areas of success and improvement.

Optimise website and social channels for SEO best practice.

Conduct SEO keyword research.

Collaborate with colleagues across the business to produce and manage content.

Explore paid search strategy and test with a marketing budget for meaningful results.

Communicate with partners such as resellers, outsourced PR agencies and internal stakeholders.

Create and distribute email marketing campaigns.

Contribute to social media engagement and brand awareness campaigns, particularly across LinkedIn and Twitter.

Develop and integrate content marketing strategies.

Keep up to date with the latest digital marketing and sustainability reporting trends.

Negotiate with media suppliers to achieve the best price.
Maintain an up-to-date knowledge of Ecometrica's products and services 
 Core competencies, skills, experience:  
Demonstrable competence of digital marketing techniques or marketing automation systems

Solid working knowledge of climate change, GHG accounting standards and practice, and corporate social responsibility

Strong project management skills and experience

Excellent communication and interpersonal skills

Ability to work collaboratively with others

Ability to work on own initiative and self-motivate

Ability to adapt to a rapidly evolving market 

Positive attitude and strong work ethic

Organisational / time management skills
Additional competencies, skills, experience (one or more preferable):
Strong knowledge and interest in sustainability and climate change issues facing businesses today

Experience working in a SaaS or technology business

French language if you are working from our Montreal office; if not, French and Spanish would still be an advantage
If you are a serious and highly motivated candidate with a keen interest in sustainability and would like to make a difference you would be a great match for us.
Why do you want to work with us?
Meaningful work

– Contribute to the enhancing the sustainability performance of our clients

Career development

– We're a fast-growing company with plenty of opportunities for growth

Long term prospects

– We are in one of the few growth markets

Great experience

– You will gain exposure to some of the largest companies in the UK and North America

Location

– Working in the UK we have offices in Edinburgh near the city centre, offering an onsite cafe and gym. In Montreal our offices are in vibrant Mile End, offering a view of the Mountain and a roof terrace!

Great team

– We're a small team of dedicated, smart, sustainability-minded people located in Edinburgh, London and Montreal

Great conditions

– We offer 27 paid vacation days per year (in addition to statutory holidays), excellent benefits, sick and compassionate leave, a pension plan with matching contributions, and flexible work arrangements
Please submit your CV, a motivation letter highlighting the unique qualities you bring, as well as a short text [max. 400 words] highlighting how Ecometrica helps customers report to the CDP to the attention of Sarah Middlemiss, COO, UK & Europe, no later than Friday 28th May 2021 at: jobs@ecometrica.com.
Ecometrica is an equal opportunity employer. We welcome applications from members of underrepresented groups, including visible minorities, women, indigenous peoples, persons with disabilities, persons of minority sexual orientations and gender identities, and others. We also aim to ensure that no applicant receives less favourable treatment because of age, disability, gender, gender reassignment, marriage and civil partnership, pregnancy or maternity, race, religion or belief, sex or sexual orientation.
** No agencies please **
Please note that due to high numbers of applicants we will only contact the candidates who have been selected for an interview. Please do not call the office.
Ecometrica is an equal opportunity employer. We aim to ensure that no applicant receives less favourable treatment because of age, disability, gender, gender reassignment, marriage and civil partnership, pregnancy or maternity, race, religion or belief, sex or sexual orientation. Our aim for our workforce is that each employee feels respected and is provided with an outlet to give their best.