Work at Ecometrica
Forest Commodities Project Officer (fixed term contract)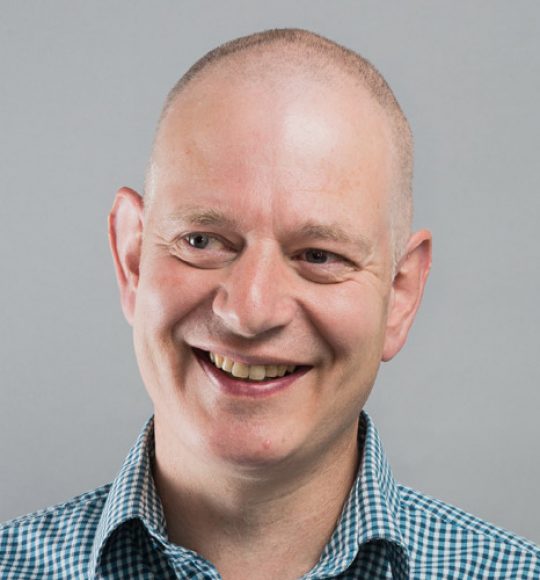 "We recruit top-level graduates from leading universities with skills in statistical methods and communication. Our work environment encourages critical thinking and careful interpretation of data and assumptions."
Ecometrica Chairman, Dr. Richard Tipper
forest commodities project officer – fixed term contract
Role –                                Forest Commodities Project Officer (fixed term contract to 30 September 2023)
Location –                        This role is based in Edinburgh, Scotland
Closing Date –                 September 30th, 2022
Start Date –                      as soon as we find the right candidate
To Apply –                        please read below and apply directly via our website
This is an immediate job opening. 
This is an exciting opportunity to join the team to work on our forest risk commodities programmes. Ecometrica manages services and programmes to government and companies to monitor the impact of forest risk commodities such as cocoa, palm oil, beef and coffee globally. We are looking for an organised, proactive project manager to join on a fixed term basis to manage the UK PACT funded Forest Positive Exports Nigeria (FPEN) project. This project works with partners in Ghana and Nigeria to improve capacity to produce high quality land cover maps, in order to better monitor the impact of cocoa on forests in Nigeria.
We want people who will thrive within an SME environment.  Yes, we want high performing people who are kind, empathetic, respectful, responsive and good at actively building effective professional working relationships, but we need people who have an entrepreneurial spirit and think commercially; people who are comfortable coming forward with great ideas, no matter what your role is.
The Forest Risk Commodities Project Officer is responsible for coordinating, planning, monitoring, and the overall project activities. The Forest Risk Commodities Project Officer, reporting to and supported by the Chief Operating Officer (COO), will serve as representative of the project to beneficiaries and the donor programme managers. They should embrace the objectives for the project and effectively manage available financial and human resources to make the objectives a reality.
Specifically, the role will have the following roles & responsibilities:
Tasks will include:
Supporting quarterly (or more frequently as required) project financial reporting and budgeting 

Produce timely, accurate, and complete reports that meet UK Foreign, Commonwealth and Development Office (FCDO) standards and requirements

Work with the UK based project coordinator to manage the work plan delivery

Working with our Product Team to ensure timely delivery of Ecometrica's technical deliverables

Manage and work with delivery partners in Nigeria and Ghana

Support beneficiary and stakeholder engagement in Nigeria, in the UK and internationally

Support and organise Ecometrica led workshops, training sessions and knowledge sharing events in Nigeria and UK

Some administrative support to other UK Govt. funded projects

Some travel to Nigeria may be required

Working across other teams in the business, such as marketing and sales, to communicate the outputs of the project effectively.
The ideal candidate will:
Have experience in managing projects with multiple stakeholders 

Be confident in managing budgets and workplans.

Be able to work effectively with partners from different countries and cultures (with occasionally challenging connectivity environments) 

Be able to manage and prioritise competing deadlines and workloads.

Have demonstrated strong interest in tropical forests, deforestation, forest degradation, sustainable smallholder agriculture, climate change and/or international development matters.

Be extremely attentive to detail and rigorous.

Possess strong research and analytical skills.

Be confident and comfortable in learning new skills within a fast-paced environment

Have outstanding multi-tasking and time management skills.

Possess excellent computer skills, including proficiency with Microsoft Excel.

Have a strong work ethic, be commercially minded and possess an entrepreneurial spirit.

Demonstrate excellent communication skills (written and spoken) with a confident, friendly and professional approach.

Be comfortable travelling to Nigeria
Bonus points for
A working knowledge of the challenges around zero-deforestation commodities (in particular cocoa) and West Africa would be an advantage, as would experience working with donors and ODA funded projects.
 Conditions:
Position status: Full time, fixed term position (to 30 September 2023).

Generous employee benefits package following three months of successful employment, including an health insurance package, a retirement savings plan with employer contributions, and 27 paid annual vacation days plus 8 statutory holidays per year (That's a total of 35 days every year from Day 1 and we encourage employees to use them up as we are serious about ensuring our employees have a good work/life balance)

Flexible working hours, including hybrid working approach to work from home and office as well the option to choose to work a compressed 4 day week. 

Lovely, modern offices with good amenities to have those great watercooler conversations with your colleagues!

Expected start date: as soon as possible.

 
Who is Ecometrica?
Ecometrica is a well-established global SME SaaS company with offices in Montreal (Canada), London (UK) and Edinburgh (UK).  We are climate change and sustainability experts who use our deep experience and knowledge to provide organizations with a complete, future proofed and scalable suite of easy-to-use data-driven tools to suit their accounting, reporting and analysis needs and provide the insights they need to make well-informed decisions. 
We pride ourselves on the service and value we bring our clients.  We are in it for the long haul forging meaningful, long lasting relationships; which is why we have been around for over 13 years.
Our clients are leading organisations from private, public and non-profit sectors.
If this sounds like you, then Ecometrica is a phenomenal place for you to be a valued contributor to the success of our business while working and collaborating with an international team of friendly, dedicated colleagues.
Why do you want to work with us?
Meaningful work

– Contribute to enhancing the sustainability performance of our clients, and work with smart, motivated climate change experts and software developers.

Long term prospects

– We are in one of the few growth markets, and the demand for our products is soaring.

Great experience

– Working in our SME, we offer a truly collaborative environment, where you will have the opportunity to make your mark, bring your ideas forward, and provide feedback from the market to the product development.

Flexible working

– Flexible working hours, including hybrid working approach to work from home and office as well the option to choose to work a compressed 4 day week.

Great team

– We're a small team of dedicated, smart, sustainability-minded people located in Edinburgh, London and Montreal, who work closely together.

Great conditions

– We offer 27 paid vacation days per year (in addition to statutory holidays) from year 1, health benefits including telemedicine, sick and compassionate leave, a pension plan with matching contributions, and flexible work arrangements.
We strongly believe you'll fall in love with the team we have here, and that you will love working here as much as we do.
To apply:
We encourage you to apply before the deadline, as we would like to fill the position as soon as possible. Please send your CV and cover letter to the attention of Sarah Middlemiss, COO UK & Europe, no later than September 30th, 2022: jobs@ecometrica.com. 
Diversity and Inclusion: 
From Ecometrica's inception, Diversity & Inclusion have always been key to our success. We are an Equal Opportunity Employer and our employees are people with different strengths, experiences and backgrounds, who share a passion for improving people's lives. Diversity not only includes race and gender identity, but also age, disability status, veteran status, sexual orientation, religion and many other parts of one's identity. All of our employee's points of view are key to our success, and inclusion is everyone's responsibility.
** No agencies please **
Please note that due to high numbers of applicants we will only contact the candidates who have been selected for an interview. Please do not call the office.
Ecometrica is an equal opportunity employer. We aim to ensure that no applicant receives less favourable treatment because of age, disability, gender, gender reassignment, marriage and civil partnership, pregnancy or maternity, race, religion or belief, sex or sexual orientation. Our aim for our workforce is that each employee feels respected and is provided with an outlet to give their best.