Work at Ecometrica
Junior Marketing Communications Manager - Montreal, Canada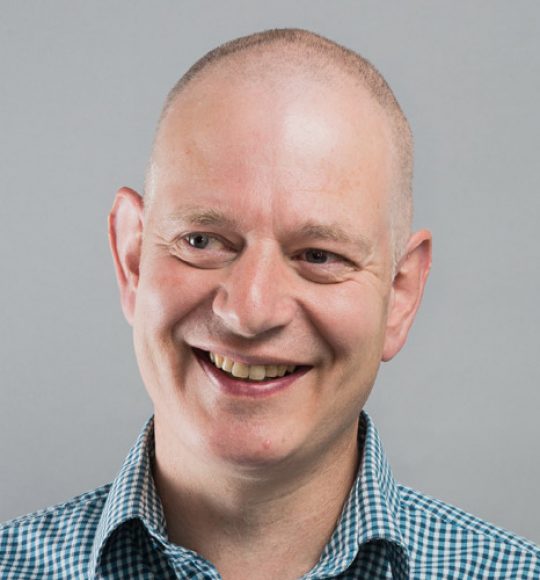 "We recruit top-level graduates from leading universities with skills in statistical methods and communication. Our work environment encourages critical thinking and careful interpretation of data and assumptions."
Ecometrica Chairman, Dr. Richard Tipper
Junior / Graduate Marketing Communications Manager
Part-Time or Full-Time 
Montréal
Are you good with words and passionate about climate change and sustainability? 
Ecometrica has an opportunity for an entry-level Junior Marketing Communications Manager to help transform our communications and join our Montreal team contributing to Ecometrica's success, on a full-time or part-time basis.
Who are Ecometrica?
Ecometrica measures a company's impact on the climate and also monitors the changing climate's impact on them. Our mission is to bring clarity to environmental data by delivering accurate, complete and relevant information faster and more efficiently than anyone else. 
It has never been more important to encourage companies to measure their greenhouse gas and natural capital impact, but numerous companies, particularly in North America, still have their heads in the sand. Equally consumers are demanding that companies are more proactive about monitoring where they source their products from. Using satellite data we monitor deforestation in key commodity growing countries (Ghana, Mexico, Nigeria, Indonesia) to ensure that their commodities (cocoa, palm oil, soy etc..) are not linked to deforestation. 
We have global reach with offices in London, Edinburgh and Montreal. Our clients are leading organizations from private, public and non-profit sectors.
You will join our small but ambitious Marketing team to help bring our brand to a wider audience in North America.
This is an immediate job opening for someone who:
Is educated to degree level in marketing, communications or an environment-related discipline

Possesses excellent copywriting skills, and an ability to create content and support the delivery of climate change and sustainability thought-leadership.

Is a strong communicator with excellent written English and interpersonal skills.

Is amazing at research and able to spot a good opportunity / story.

Has a knack for communicating complex information in a way that everyone can understand

Is well organized with excellent time management skills.

Is naturally curious about the world

Is a proactive and independent worker who is comfortable working both remotely and from the Montreal office.

Is enthusiastic about trying new technologies.

Has a positive attitude, strong work ethic and a sense of humor. 

Communicates effectively in English and French.

Is legally authorized to work in Quebec on a permanent basis.
Bonus points for:
Experience working in B2B sectors.

Knowledge of environmental and sustainability topics and experience of building campaigns around these topics.

 
If this sounds like you, then Ecometrica is a phenomenal place for you to be a valued contributor to the success of our business while working and collaborating with an international team of friendly, dedicated colleagues.
Tasks
Reporting to the CEO, North America and working closely with our marketing team, and our team of client relationship managers and analysts, you will be responsible for enhancing Ecometrica's positioning and brand recognition in North America. This includes:
Creating blogs / written pieces for our website and beyond with a special focus on our US and Canadian markets.

Collaborating with colleagues across the business to produce and manage content, including client resources.

Communicating with partners, and clients, outsourced PR agencies and internal stakeholders to identify ways to improve our positioning and visibility in North America.

Identifying media, events and sponsorship opportunities and negotiating with supplies to achieve the best price.

Contributing to social media engagement and brand awareness campaigns, particularly across LinkedIn and Twitter.

Optimizing our website copy and conducting SEO keyword research

Analyzing key developments in our market and performing competitor analyses

Developing, implementing and integrating content marketing strategies.

Keeping up to date with the latest sustainability reporting trends.

Maintaining an up-to-date knowledge of Ecometrica's products and services.
Why do you want to work with us?
Meaningful work

– Contribute to enhancing the sustainability performance of our clients, and work with smart, motivated climate change experts and software developers.

Career development

– We're a fast-growing company with plenty of opportunities for growth.

Long term prospects

– We are in one of the few growth markets

Great experience

– You will work alongside our small seasoned marketing team and gain experience across traditional and digital marketing.

Location & homeworking

– Our Montreal office is in the vibrant Mile End, offering a view of the Mountain and a roof terrace! We're offering a hybrid work mode that will give you the opportunity to work remotely and from the office.

Great team

– We're a small team of dedicated, smart, sustainability-minded people located in Edinburgh, London and Montreal.

Great conditions

– We offer 27 paid vacation days per year (in addition to statutory holidays) from year 1, excellent benefits, sick and compassionate leave, a pension plan with matching contributions, and flexible work arrangements.
Please submit your CV, a motivation letter highlighting the unique qualities you bring and whether you are applying for a full-time or part-time role as soon as possible to the attention of Heather Kirby, Head of Human Resources, ASAP to : jobs@ecometrica.com.
Ecometrica is an equal opportunity employer. We welcome applications from members of underrepresented groups, including visible minorities, women, indigenous peoples, persons with disabilities, persons of minority sexual orientations and gender identities, and others. We also aim to ensure that no applicant receives less favourable treatment because of age, disability, gender, gender reassignment, marriage and civil partnership, pregnancy or maternity, race, religion or belief, sex or sexual orientation.
** No agencies please **
Please note that due to high numbers of applicants we will only contact the candidates who have been selected for an interview. Please do not call the office.
 Spécialiste en marketing et communication – junior/diplômé
Temps partiel ou temps plein
Montréal 
Aider les organisations à améliorer leurs performances en changements climatiques et en durabilité vous passionne? Ecometrica a un poste de spécialiste des communications-marketing junior permanent à temps plein ou partiel disponible à Montréal pour une personne de talent.
Description de l'entreprise
Ecometrica crée des solutions SaaS intelligentes afin d'aider les entreprises, ONGs et gouvernements à quantifier, comprendre et communiquer leurs impacts en changements climatiques et durabilité. 
Nos outils incorporent les meilleures pratiques et l'expertise de notre équipe en comptabilisation et gestion des GES, du capital naturel et d'autres indicateurs de développement durable. Ils facilitent la mitigation des risques et l'identification d'opportunités liées aux opérations et aux chaînes d'approvisionnement des organisations. 
Notre mission est de transformer efficacement les données en une information claire, juste et pertinente qui puisse être utilisée pour la prise de décision.
Nous bureaux de Londres, Edimbourg et Montréal nous permettent d'avoir une portée internationale et d'aider des organisations publiques, privées et à but non-lucratif où qu'elles soient.
Vous rejoindrez une équipe petite mais ambitieuse et aurez pour mission d'augmenter la visibilité d'Ecometrica sur le marché nord-américain et d'optimiser le trafic vers notre site web. 
Il s'agit d'une opportunité immédiate pour quelqu'un qui possède:
Un diplôme universitaire pertinent (marketing, communications, environnement, ou similaire.)

D'excellentes habiletés en rédaction et communications écrites, en anglais.

Un talent pour la création de contenu et la capacité de soutenir la production de contenu spécialisé dans les domaines du développement durable et des changements climatiques.

Une excellente maîtrise de l'anglais et de bonnes aptitudes interpersonnelles.

Un talent pour la recherche et la capacité de déceler les bonnes histoires et opportunités.

Un esprit curieux, aiguisé, capable de vulgariser de l'information complexe.

Un bon sens de l'organisation et une bonne gestion du temps.

Un attitude proactive et indépendante, et la capacité de travailler tant à distance que de notre bureau de Montréal lorsque la situation l'exige.

Un enthousiasme marqué pour les nouvelles technologies.

Une attitude positive et une forte éthique du travail.

Une excellente maîtrise de l'anglais (primordial) et une bonne maîtrise du français tant à l'oral qu'à l'écrit.

Le droit de travailler au Canada sur une base permanente. 
Points supplémentaires pour les atouts suivants:
Expérience dans en marketing B2B et/ ou en marketing numérique

Une connaissance des sujets liés aux changements climatiques et au développement durable, et de l'expérience marketing dans le domaine.
. 
Si ça vous ressemble, Ecometrica vous offre un milieu phénoménal où évoluer et contribuer au succès de notre mission tout en collaborant avec une équipe internationale de collègues motivés, inspirants et faciles d'approche.
Tâches
Sous la direction de notre Directrice générale et travaillant en étroite collaboration avec notre équipe marketing, d'analystes et de gestionnaires clients, vous contribuerez à améliorer le positionnement d'Ecometrica et sa présence numérique auprès de notre clientèle nord-américaine. Les tâches incluront:
Produire du contenu pour notre site web et autres médias principalement pour le marché nord-américain.

Collaborer avec des collègues afin de produire et gérer les contenus, incluant des ressources client.

Communiquer avec nos partenaires, clients, agences externes et collègues afin d'identifier des opportunités d'amélioration de positionnement en Amérique du Nord. 

Identifier les médias, événements et opportunités de commandite et négocier avec les fournisseurs.

Contribuer à nos campagnes de notoriété de marque et de médias sociaux particulièrement sur LinkedIn et Twitter. 

Effectuer des études de marché et des études marketing et de SEO.

Optimiser notre contenu web et effectuer de la recherche SEO. 

Développer, implanter et intégrer des stratégies de contenu.

Analyser les développements clés dans notre marché et effectuer des analyses compétitives. 

Rester à jour des dernières pratiques en marketing numérique et en reddition de compte en développement durable.

Rester à jour de l'offre d'Ecometrica.
Pourquoi travailler avec nous? 
Travail engagé –

Contribuez à la mission d'Ecometrica visant à aider nos clients à améliorer leur performance en développement durable, et travaillez avec une équipe passionnée et brillante.

Développement professionnel

– Nous sommes une entreprise en croissance rapide, nous voulons vous aider à croître avec nous.

Opportunités à long terme

– Nous sommes bien établis et évoluons dans un marché d'avenir. 

Excellente expérience

– Vous travaillerez avec une équipe marketing petite mais expérimentée et aurez la chance de travailler tant en marketing traditionnel qu'en marketing numérique. 

Emplacement & travail à distance

– Notre bureau de Montréal est situé au cœur du Mile End et offre une vue imprenable sur la Montagne, ainsi qu'une terrasse sur le toit! Nous privilégions un mode de travail hybride qui vous donnera la chance de travailler tant à distance que sur place. 

Équipe imbattable

– Nous sommes une équipe petite mais internationale et dédiée et brillante ayant le développement durable à cœur.

Avantages sociaux

– Nous offrons 27 jours de vacances payées dès la première année et un régime d'assurance collective généreuse, des congés maladies,  un régime de retraite avec contribution équivalentes de l'employeur et des options de travail flexibles.
Pour appliquer, veuillez soumettre votre CV, une lettre de motivation personnalisée en anglais spécifiant si vous appliquez pour le poste à temps plein ou partiel à l'attention de Heather Kirby, Directrice des ressources humaines, le plus tôt possible à: jobs@ecometrica.com.
Ecometrica souscrit au principe de l'égalité d'accès à l'emploi.
Nous encourageons les membres de groupes sous-représentés, incluant les minorités visibles, les personnes autochtones, les personnes handicapées, les personnes de toute orientation sexuelle et de tout genre, et autres à postuler. Nous nous engageons de plus à nous assurer qu'aucune personne ne soit traitée moins favorablement à cause de son âge, d'un handicap, de son genre, de son sexe, de son état civil, de sa situation familiale, de son origine ethnique, de ses croyances religieuses, ou de son orientation sexuelle. 
** Agences s'abstenir **
Veuillez noter qu'en raison du volume important de candidatures, nous ne contacterons que les candidat(e)s ayant été sélectionné(e)s pour une entrevue. Veuillez ne pas téléphoner au bureau.
Ecometrica is an equal opportunity employer. We aim to ensure that no applicant receives less favourable treatment because of age, disability, gender, gender reassignment, marriage and civil partnership, pregnancy or maternity, race, religion or belief, sex or sexual orientation. Our aim for our workforce is that each employee feels respected and is provided with an outlet to give their best.