Work at Ecometrica
Python Developer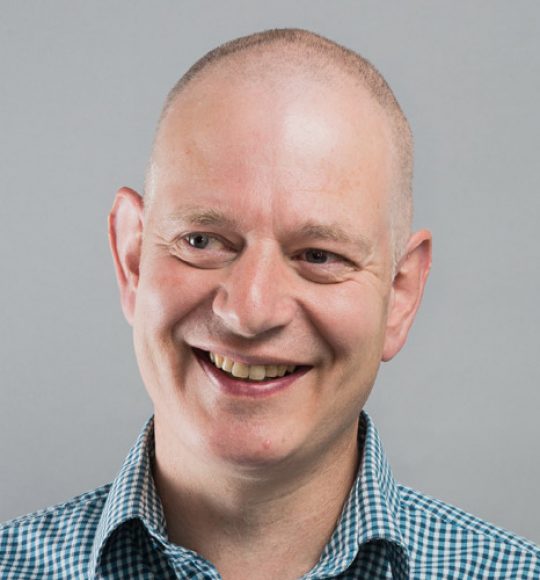 "We recruit top-level graduates from leading universities with skills in statistical methods and communication. Our work environment encourages critical thinking and careful interpretation of data and assumptions."
Ecometrica Chairman, Dr. Richard Tipper
Are you passionate about building web applications? Ecometrica is presently seeking a Python Developer to join our team. This is an immediate job opening to work on the world's most widely-used sustainability management software platform for someone who:
communicates effectively in English
values diversity
is focused on details
strives for continuous improvement
encourages excellence in others
is legally authorized to work in Canada or the UK
If that sounds like you, then Ecometrica is a phenomenal place for you to be a valued contributor on successful products while working and collaborating with friendly, dedicated colleagues.
Ecometrica is passionate about clear, correct, and meaningful sustainability management that helps businesses meet their sustainability challenges, reduce costs, and increase overall performance. Our clients are leading organisations from private, public and non-profit sectors, and we have global reach with teams in London, Boston, Edinburgh and Montréal.
As a Python Developer you will assist our development team by adding value on a daily basis to our cloud based application platform. We will be expecting you to troubleshoot platform issues, deploy fixes, and implement new features.
Ideally, we want someone who also has:
2 or more years of relevant experience programming with Python
experience with continuous integration processes and automated build tools (e.g. Concourse, Jenkins, TravisCI, etc.)
familiarity with Django or Flask
used JIRA (or similar) for issue management
genuine concern and passion for the environment
By joining the Ecometrica dev team, you'll also be working with a truly international group of amazing, fun, and bright scientists collaborating between our offices in London, England, the West End of Edinburgh and in the Mile End district of Montréal. We provide an excellent health and dental benefits package, an employer matched pension plan, sick and compassionate leave, as well as 27 days of paid holidays per year.
Interested? Send us your CV. Feel free to include any links to sites or applications you've worked on, projects you've completed, or anything else that expresses your qualifications.
Créer des applications web vous passionne?  Bonne nouvelle, Ecometrica est présentement à la recherche d'un ou d'une développeur(euse) Python pour joindre soit son équipe. Il s'agit d'une opportunité immédiate de travailler sur la meilleure plateforme-web de gestion et reddition de comptes environnementaux, l'une des plus utilisées au monde! Nous attendons votre candidature avec impatience si vous:
maîtrisez l'anglais

portez une grande attention au détail 

visez l'amélioration continue

savez stimuler l'excellence chez les autres

est légalement autorisé(e) à travailler au Canada ou Royaume-Uni
En tant que développeur(euse) Python, vous travaillerez au sein de notre équipe de talentueux développeurs à améliorer et bâtir notre plateforme d'applications web. Vous serez entre autres responsable de l'implantation de nouvelles fonctionnalités, ainsi que de la résolution de problèmes.
Vous collaborerez également étroitement avec notre équipe de brillants analystes afin de tester les nouvelles fonctionnalités, de régler les bogues, et coordonner le lancement d'applications. Vous nous aiderez à monitorer, identifier et régler tout problème liés à la plateforme, ainsi qu'à mettre l'infrastructure à l'échelle afin de répondre aux demandes.
Le candidat idéal aura aussi l'expérience suivante, ou équivalente :
au moins deux ans d'expérience en programmation Python
expérience avec les procédés et outils d'intégration continue et d'automatisation (e.g. Concourse, Jenkins, TravisCI, etc.),
expérience avec JIRA (ou similaire),
familiarité avec Django ou Flask
intérêt marqué et sincère pour l'environnement
Chez Ecometrica, nous croyons que chaque génération se doit de laisser la Terre à la suivante dans un état équivalent à celui auquel elle a eu droit, sinon meilleur. Nous créons des outils permettant un accès facile, attrayant et intelligible aux données, qu'elles soient géo-spatiales ou opérationnelles, environnementales, sociales, ou géopolitiques. Notre but est d'aider nos clients à comprendre leur performance en développement durable, leurs risques et opportunités, et le contexte dans lequel ils évoluent.
Notre portée est internationale, avec une clientèle incluant des chefs de file issue des secteurs public, privé, et à but non-lucratif, et une présence à Londres, Édimbourg, Montréal, et Boston.
Ecometrica est une entreprise fantastique qui saura apprécier votre contribution au succès de ses produits. En vous joignant à notre bureau, vous aurez la chance de collaborer avec une équipe accueillante, allumée et passionnée d'analystes en durabilité et de programmeurs, répartie entre Montréal à Londres et Édimbourg, et aurez accès à des avantages sociaux alléchants, dont un régime de retraite avec contributions de l'employeur, une assurance santé, des journées-maladie et 27 jours de vacances par année.
Faites parvenir votre CV par courriel à jobs@ecometrica.com. Joignez aussi à votre application des liens vers des projets complétés ou en cours, ou toute autre réalisation témoignant de vos compétences et intérêts.
Ecometrica is an equal opportunity employer. We aim to ensure that no applicant receives less favourable treatment because of age, disability, gender, gender reassignment, marriage and civil partnership, pregnancy or maternity, race, religion or belief, sex or sexual orientation. Our aim for our workforce is that each employee feels respected and is provided with an outlet to give their best.