Work at Ecometrica
Sustainability Analyst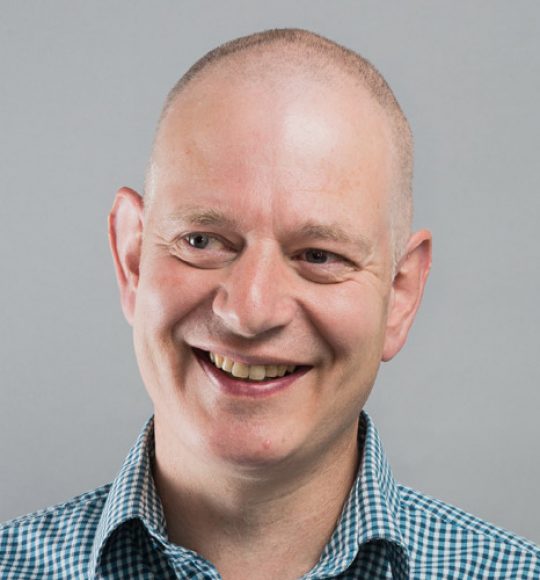 "We recruit top-level graduates from leading universities with skills in statistical methods and communication. Our work environment encourages critical thinking and careful interpretation of data and assumptions."

 
Ecometrica Chairman, Dr. Richard Tipper
Sustainability analyst / Junior Sustainability Analyst
Role –                                 Sustainability Analyst
Location –                         this role is based in Montreal, Canada
Closing Date –                  June 30th, 2022
Start Date –                       as soon as we find the right candidate
To Apply –                         please read below and apply directly via our website
Who is Ecometrica?
Ecometrica is a global SME SaaS company headquartered in Edinburgh (UK) with offices in London (UK) and Montreal (Canada).  We provide organisations with a complete, future proofed and scalable suite of easy-to-use sustainability management tools to suit their own particular needs which is cleverly housed on our own proprietary platform.  We believe in creating transparency by providing robust data to allow our clients to make intelligent decisions and set accurate goals.  We pride ourselves on the service and value we bring our clients.  We are in it for the long haul forging meaningful, long lasting relationships; which is why we have been around for over 13 years.
Why Work at Ecometrica?
You would be working for a leading sustainability company with global reach and the recipient of numerous awards and accolades.
We value diversity — in backgrounds and in experiences. Climate change is a universal concern, and we need people from all backgrounds and swaths of life to help build the future of sustainability. Our team is empathetic, caring, and supportive. We are deliberate and self-reflective about the kind of team and culture that we are building, seeking people that are not only strong in their own aptitudes but care deeply about supporting each other's growth.
We are also very proud of the working environment and ethic we have honed over the years.  We provide a flexible approach to working within a very collaborative "one team" environment.  We don't stick to rigid job descriptions; whilst we all have our main responsibilities, our employees find themselves collaborating across the various areas of the company.  We are doers, we all muck in and do what needs to be done.  We work hard and are very driven, but also actively support a mutually beneficial work/life balance.
What are we looking for?
We want people who will thrive within an SME environment.  Yes, we want high performing people who are kind, empathetic, respectful, responsive and good at actively building effective professional working relationships, but we need people who have an entrepreneurial spirit and think commercially; people who are comfortable coming forward with great ideas of how to continue evolving our products, no matter what your role is, in a way that will fit our clients' needs not just today but, in the years to come.  You do not need to be an extrovert, just happy to have a chat and share your good ideas.  We also need people who like to have a laugh and some fun along the way, who are not put off by setbacks but have the tenacity to stick with things to find not just a solution, but the best solution by collaborating with team members across the business and actively listening.  We want to hear your ideas but for you to understand that not all ideas will be taken on, so the emotional intelligence and ability to understand different peoples' roles and perspectives is vital. We are all here working together for the success of the company.  Working this way also means that the on-the-job training and work experiences we offer are top notch.  We want to take the skills you have and develop them in a way that not only helps the company but prepares you for when you are ready to move onto the next chapter of your career, whether that is with us or somewhere else.
Being in the business we are, we also take our own climate change efforts very seriously, and as with most things, tend to punch above our weight in our efforts to ensure we are doing all we can to minimise our own impact as a business.
Tasks will include:
Delivery of organizational, product and events greenhouse gas assessment services, including GHG calculations, emissions estimation modelling, and quality assurance review of client data.
Liaising with our clients and partners, including consulting sustainability assessment scoping, answering technical and project management queries, helping clients report on their sustainability performance.
Assisting clients with mandatory and voluntary public forum reporting such as SECR and CDP
Conducting ad-hoc research on sustainability and climate change standards, emission sources, and other topics as needed.
Contributing to testing and providing recommendations on new features for our online tool for corporate sustainability reporting.
Updating our extensive database of emissions factors and statistical data.
Other tasks as needed
The ideal candidate will:
Be a graduate in a field relevant to Ecometrica's line or work, such as environmental sciences or statistics.
Be familiar with GHG reporting and GHG reporting standards.
Love numbers and be proficient with modelling/estimating data.
Be able to critically appraise the relevance and accuracy of data.
Have demonstrated strong interest in environmental sciences, climate change or sustainable development matters.
Be extremely attentive to detail and rigorous.
Possess strong research and analytical skills.
Be fluent in French and English.
Be confident and comfortable in learning new skills within a fast-paced environment
Have outstanding multi-tasking and time management skills.
Possess excellent computer skills, including proficiency with Microsoft Excel.
Have a strong work ethic, be commercially minded and possess an entrepreneurial spirit.
Demonstrate excellent communication skills (written and spoken) with a confident, friendly and professional approach.
A working knowledge of the main corporate GHG and sustainability reporting standards, and experience working in a consultancy are additional assets but not necessary to apply.
We strongly believe you'll fall in love with the team we have here, and that you will love working here as much as we do.
Conditions:
Position status: Full time, permanent position.
Generous employee benefits package following three months of successful employment, including a health insurance package, a retirement savings plan with employer contributions, and 27 paid annual vacation days plus 8 statutory holidays per year (That's a total of 35 days every year from Day 1 and we encourage employees to use them up as we are serious about ensuring our employees have a good work/life balance)
Flexible working hours, including hybrid working approach to work from home and office as well the option to choose to work a compressed 4 day week.
Lovely, modern offices with good amenities to have those great watercooler conversations with your colleagues!
Expected start date: as soon as possible.
Intrigued?
We encourage you to apply before the deadline, as we would like to fill the position as soon as possible. Please send your resume and cover letter, as well as a one short text (no more than one page) describing the advantages of using web-based software to manage a company's greenhouse gas emissions to the attention of Bertil Abbing, Head of Sustainability Analysts, no later than June 30th: jobs@ecometrica.com. Please state whether you are applying for a junior or senior position.
From Ecometrica's inception, Diversity & Inclusion have always been key to our success. We are an Equal Opportunity Employer and our employees are people with different strengths, experiences and backgrounds, who share a passion for improving people's lives. Diversity not only includes race and gender identity, but also age, disability status, veteran status, sexual orientation, religion and many other parts of one's identity. All of our employee's points of view are key to our success, and inclusion is everyone's responsibility.
Finally, we look forward to hearing from you!  Please remember to include all requested information in your application as incomplete applications will unfortunately not be considered.
*IMPORTANT – Please note you must possess the Right to Work at the location stated along with the appropriate documentation at the time of application.
Rôle –                                   Analyste en durabilité
Lieu –                                    Ce poste est basé à Montréal, au Canada
Date de clôture –               30 juin 2022
Date de début –                  Dès que nous aurons trouvé le bon candidat
Pour postuler –                   veuillez lire ce qui suit et postuler directement via notre site web
Qui est Ecometrica?
Ecometrica est une PME internationale de SaaS dont le siège social est situé à Édimbourg (Royaume-Uni) et qui possède des bureaux à Londres (Royaume-Uni) et à Montréal (Canada).  Nous fournissons aux organisations une suite complète, évolutive et à l'épreuve du temps, d'outils de gestion de la durabilité faciles à utiliser et adaptés à leurs besoins particuliers, qui sont astucieusement hébergés sur notre propre plateforme propriétaire.  Nous croyons qu'il faut créer la transparence en fournissant des données solides pour permettre à nos clients de prendre des décisions intelligentes et de fixer des objectifs précis. Nous sommes fiers du service et de la valeur que nous apportons à nos clients.  Nous nous engageons sur le long terme en établissant des relations significatives et durables; c'est pourquoi nous existons depuis plus de 13 ans.
Pourquoi travailler chez Ecometrica?
Vous travaillerez pour une entreprise leader en matière de développement durable, d'envergure mondiale et lauréate de nombreux prix et distinctions.
Nous apprécions la diversité – des origines et des expériences. Le changement climatique est une préoccupation universelle, et nous avons besoin de personnes de toutes origines et de tous horizons pour nous aider à construire l'avenir de la durabilité. Notre équipe est empathique, attentive et solidaire. Nous réfléchissons délibérément au type d'équipe et de culture que nous construisons, en recherchant des personnes qui sont non seulement fortes dans leurs propres aptitudes, mais qui ont aussi à cœur de soutenir la croissance de leurs collègues.
Nous sommes également très fiers de l'environnement de travail et de l'éthique que nous avons développés au fil des ans.  Nous proposons une approche flexible du travail dans un environnement très collaboratif, avec une approche "une équipe".  Nous ne nous en tenons pas à des descriptions de poste rigides; nous avons tous nos responsabilités principals et nos employés se retrouvent à collaborer dans les différents domaines de l'entreprise.  Nous sommes des faiseurs, nous mettons tous la main à la pâte et faisons ce qui doit être fait.  Nous travaillons dur et sommes très motivés, mais nous soutenons aussi activement un équilibre travail/vie privée mutuellement bénéfique.
Que recherchons-nous?
Nous voulons des personnes qui s'épanouiront dans un environnement de PME.  Oui, nous voulons des personnes performantes, aimables, empathiques, respectueuses, réactives et capables de construire activement des relations de travail professionnelles efficaces, mais nous avons besoin de personnes qui ont un esprit d'entreprise et une pensée commerciale ; des personnes qui sont à l'aise pour proposer de grandes idées sur la façon de continuer à faire évoluer nos produits, quel que soit votre rôle, de manière à répondre aux besoins de nos clients, non seulement aujourd'hui mais aussi dans les années à venir.  Vous n'avez pas besoin d'être extraverti, mais simplement heureux de discuter et de partager vos bonnes idées.  Nous avons également besoin de personnes qui aiment rire et s'amuser en cours de route, qui ne sont pas découragées par les revers mais qui ont la ténacité de s'accrocher pour trouver non seulement une solution, mais la meilleure solution en collaborant avec les membres de l'équipe à travers l'entreprise et en écoutant activement.  Nous voulons entendre vos idées, mais vous devez comprendre que toutes les idées ne seront pas retenues. L'intelligence émotionnelle et la capacité à comprendre les rôles et les points de vue des autres sont donc essentielles. Nous sommes tous ici pour travailler ensemble à la réussite de l'entreprise.  Travailler de cette manière signifie également que la formation sur le tas et les expériences professionnelles que nous offrons sont de premier ordre.  Nous voulons utiliser les compétences que vous possédez et les développer d'une manière qui non seulement aide l'entreprise, mais vous prépare à passer au chapitre suivant de votre carrière, que ce soit chez nous ou ailleurs.
Étant donné le secteur d'activité dans lequel nous évoluons, nous prenons également très au sérieux nos propres efforts en matière de changement climatique et, comme pour la plupart des choses, nous avons tendance à nous surpasser pour nous assurer que nous faisons tout ce que nous pouvons pour minimiser notre propre impact en tant qu'entreprise.
Les tâches comprendront:
Fournir des services d'évaluation des gaz à effet de serre organisationnels, de produits et d'événements, y compris les calculs de GES, la modélisation de l'estimation des émissions et l'examen de l'assurance qualité des données des clients.
Communiquer avec nos clients et partenaires, y compris définir l'étendue de l'évaluation, répondre aux questions techniques et autres requêtes, aider les clients à rendre compte de leurs performances en matière de durabilité.
Aider les clients à établir des rapports obligatoires et volontaires pour les forums publics, tels que SECR et CDP.
Mener des recherches diverses sur les normes de durabilité et de changements climatiques, les facteurs d'émissions et d'autres sujets au besoin.
Contribuer aux tests et fournir des recommandations sur les nouvelles fonctionnalités de notre plateforme en ligne de développement durable.
Mise à jour de notre vaste base de données de facteurs d'émissions et de données statistiques.
Autres tâches au besoin.
Le candidat(e) ideal(e) devra:
Être diplômé dans un domaine pertinent pour la ligne de travail d'Ecometrica, comme les sciences environnementales ou les statistiques.
Connaît les standards principaux relatifs à la comptabilisation des émissions de GES.
Possède de fortes aptitudes avec les chiffres et est en mesure de modéliser ou estimer les données.
Est apte à évaluer de manière critique la pertinence et l'exactitude des données.
Démontre un fort intérêt pour les sciences de l'environnement, les changements climatiques ou le développement durable.
Est extrêmement rigoureux et attentif aux détails.
Possède de solides compétences en recherche et en analyse.
Démontre une grande confiance en soi et est à l'aise d'apprendre de nouvelles compétences dans un environnement en évolution rapide.
Avoir des compétences exceptionnelles en matière de multitâche et de gestion du temps.
Possède d'excellentes compétences informatiques, y compris la maîtrise de Microsoft Excel.
Avoir une forte éthique de travail, avoir un esprit commercial et posséder un esprit d'entreprise.
Possède d'excellentes compétences en communication (écrite et parlée) avec une approche confiante, amicale et professionnelle.
Est bilingue (français et anglais).
Une connaissance pratique des principales normes de déclaration des GES et du développement durable, ainsi qu'une expérience de travail dans un cabinet de conseil sont des atouts supplémentaires mais ne sont pas nécessaires pour postuler.
Nous croyons fermement que vous adorerez note équipe et que vous aimerez travailler chez nous.
Conditions:
Statut du poste: Poste à temps plein, permanent.
Un généreux ensemble d'avantages sociaux après trois mois d'emploi fructueux, comprenant une assurance maladie, un plan d'épargne retraite avec contributions de l'employeur, et 27 jours de congés payés annuels plus 8 jours fériés par an (soit un total de 35 jours par an dès le premier jour et nous encourageons les employés à les utiliser car nous tenons à ce que nos employés aient un bon équilibre entre vie professionnelle et vie privée).
Des horaires de travail flexibles, y compris une approche hybride du travail à domicile et au bureau, ainsi que la possibilité de choisir de travailler une semaine comprimée de 4 jours.
Des bureaux agréables et modernes avec de bons équipements pour avoir de bonnes conversations à la fontaine d'eau avec vos collègues!
Date de début prévue: dès que possible.
Intéressé(e)?
Nous vous encourageons à postuler avant la date limite, car nous souhaitons pourvoir le poste le plus rapidement possible. Veuillez envoyer votre CV et votre lettre de motivation, ainsi qu'un court texte (pas plus d'une page) décrivant les avantages de l'utilisation d'un logiciel basé sur le Web pour gérer les émissions de gaz à effet de serre d'une entreprise à l'attention de Bertil Abbing, responsable des analystes de durabilité, au plus tard le 30 juin: jobs@ecometrica.com. Veuillez indiquer si vous postulez pour un poste junior ou senior.
Depuis la création d'Ecometrica, la diversité et l'inclusion ont toujours été la clé de notre succès. Nous sommes un employeur offrant l'égalité des chances et nos employés sont des personnes ayant des forces, des expériences et des antécédents différents, qui partagent la passion d'améliorer la vie des gens. La diversité comprend non seulement la race et l'identité sexuelle, mais aussi l'âge, le handicap, le statut de vétéran, l'orientation sexuelle, la religion et bien d'autres aspects de l'identité d'une personne. Tous les points de vue de nos employés sont la clé de notre succès, et l'inclusion est la responsabilité de chacun.
Enfin, nous avons hâte d'avoir de vos nouvelles! N'oubliez pas d'inclure toutes les informations demandées dans votre candidature car les candidatures incomplètes ne seront malheureusement pas prises en compte.
*IMPORTANT – Veuillez noter que vous devez posséder le droit de travailler à l'endroit indiqué ainsi que les documents appropriés au moment de la demande.
Nous vous remercions de votre intérêt, mais vous prions de ne pas téléphoner. Nous vous contacterons si votre application est sélectionnée.
Ecometrica is an equal opportunity employer. We aim to ensure that no applicant receives less favourable treatment because of age, disability, gender, gender reassignment, marriage and civil partnership, pregnancy or maternity, race, religion or belief, sex or sexual orientation. Our aim for our workforce is that each employee feels respected and is provided with an outlet to give their best.