Work at Ecometrica
Sustainability Analyst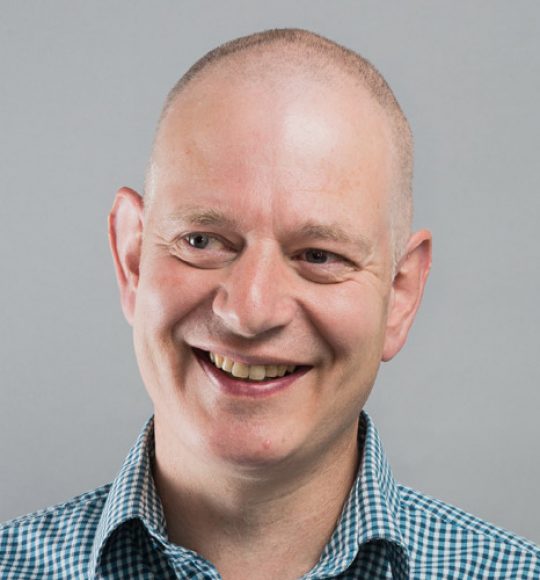 "We recruit top-level graduates from leading universities with skills in statistical methods and communication. Our work environment encourages critical thinking and careful interpretation of data and assumptions."
Ecometrica Chairman, Dr. Richard Tipper
Looking for an opportunity to grow your skills in corporate sustainability and join a team of climate change experts? Ecometrica's Edinburgh office has a full-time position available for a Sustainability Analyst who is interested in helping organisations measure their impact on climate change and report on their sustainability performance.
Overview
Ecometrica is a fast-growing, award-winning international company specialising in Software as a Service (SaaS) solutions to help organisations measure, report and understand their sustainability performance, risks and opportunities.
Ecometrica has offices in the UK, and Canada, that bring together a team of experienced sustainability analysts and software developers to deliver innovative and intuitive SaaS solutions for the measurement of sustainability metrics to an international clientele. Our team of analysts has been working with clients from various industries, from FTSE 350 and S&P-listed companies to education institutions, NGOs and Governments.  We have helped shape the climate accounting and reporting practice into the professional field it has become through our involvement in standard-making.
You will be working within a small team of great, very smart, like-minded scientific analysts and software developers in a modern open office in the West Side of Edinburgh. If you have a background in science, are a smart self-starter with a good sense of humour, love numbers, have outstanding attention to detail, good organisational skills and a solid work ethic, and would like to work for a great company, then read further…we'd love to hear from you.
Sustainability Analyst tasks include:
Delivery of organisational, product and events greenhouse gas (GHG) assessment services, including GHG calculations, emissions estimation modelling, and quality assurance review of client data.
Liaising with our clients and partners, including sustainability assessment scoping, answering technical and project management queries, helping clients report on their sustainability performance.
Conducting ad hoc research on sustainability and climate change standards, emission sources, and other topics as needed.
Updating our extensive database of emissions factors and statistical data.
Contributing to testing and providing recommendations on new features for our sustainability platform.
Assisting the sustainability team in all related tasks.
Other tasks as needed.
Our ideal candidate will:
Be fluent in English (written and spoken).
Have a degree in a relevant field, such as environmental sciences or statistics.
Experience with GHG reporting and GHG reporting standards.
A working knowledge of sustainability standards and frameworks such as CDP, GRI, ISO14000, TCFD.
Have a strong interest in environmental sciences, climate change or sustainable development.
Be a proactive self-starter that takes initiative.
Be confident and comfortable in learning new skills within a fast-paced environment.
Be extremely rigorous and attentive to detail.
Be commercially minded and possess an entrepreneurial spirit.
Be proficient with numbers and able to critically appraise the relevance and accuracy of data.
Possess strong research and analytical skills.
Possess excellent computer skills, including proficiency with the Microsoft Office Suite, especially Excel.
Have outstanding time-management skills and the ability to complete work within budget and deadlines given.
Demonstrate excellent communication skills (written and spoken) with a confident, friendly and professional approach.
Knowledge, Skills & Experience seen as an additional advantage:
Knowledge of sustainable development in relation to water, forest, agriculture, and extractive industries.
Knowledge of Python and/or SQL in relation to data processing.
Another language (French, Spanish, Portuguese).
Conditions:
Full time, permanent position, with a starting salary of £24000 per annum.
Employee benefits package following six months of successful employment, including, a retirement savings plan with employer contributions, and 27 paid annual vacation days.
Flexible working hours.
Expected start date: Early January 2021.
Interested?
Please send your CV, cover letter, and an essay (max 500 words), describing the advantages of using web based software for reporting a company's greenhouse gas emissions, for the attention of Bertil Abbing to jobs@ecometrica.com
Ecometrica is an equal opportunity employer. We aim to ensure that no applicant receives less favourable treatment because of age, disability, gender, gender reassignment, marriage and civil partnership, pregnancy or maternity, race, religion or belief, sex or sexual orientation. Our aim for our workforce is that each employee feels respected and is provided with an outlet to give their best.