CDP Update: 2019 Scores and 2020 Timeline
How Organizations Can Use Target Setting To Best Address The Climate Crisis.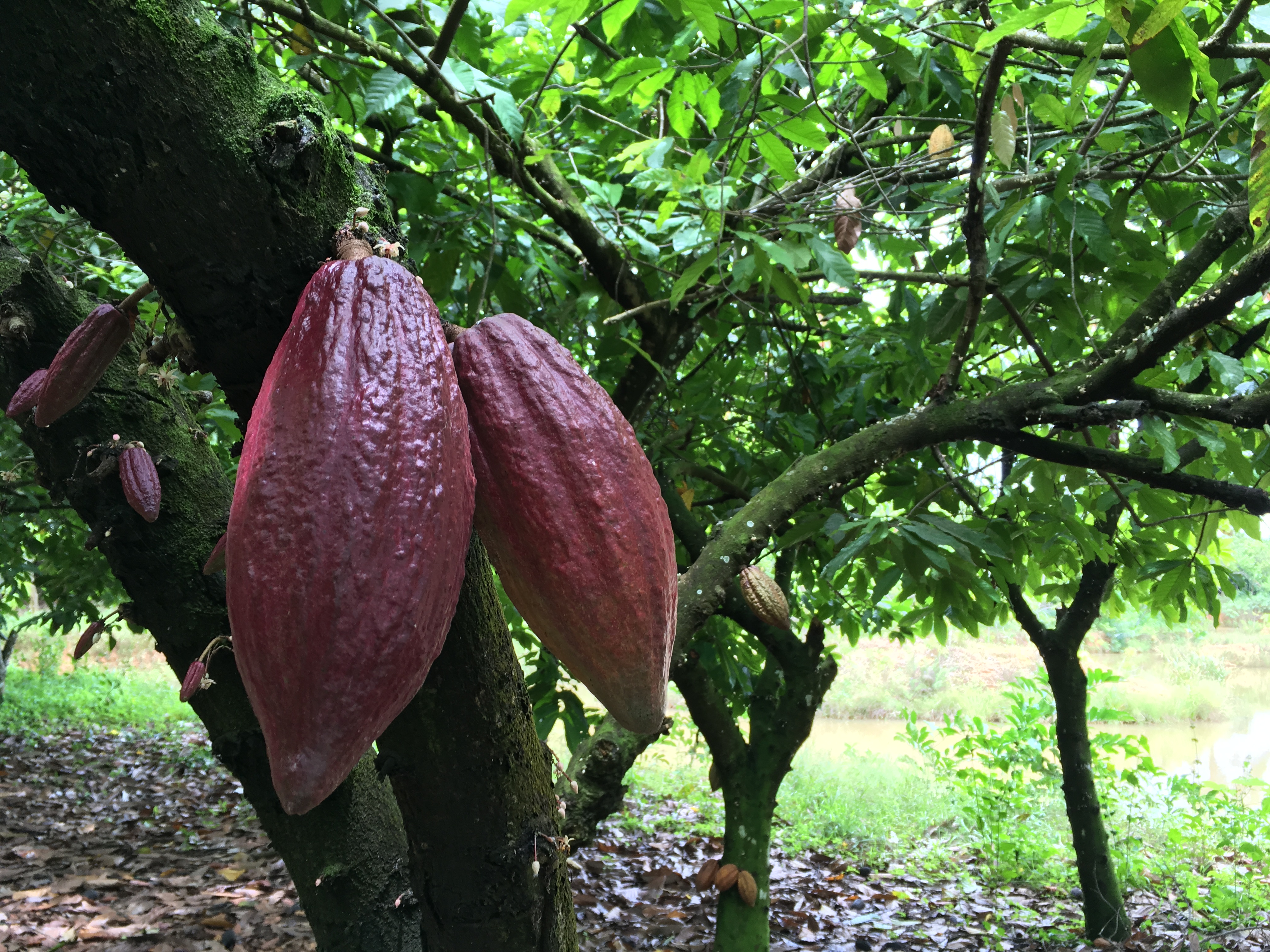 The Cocoa and Forests Initiative (CFI) is a joint commitment between the governments of top cocoa-producing countries and some of the largest cocoa companies in the world to end deforestation and restore forest areas by ending the conversion of forest land for cocoa production. 
Frameworks for action have been signed by government and leading cocoa companies in Cote d'Ivoire, Ghana and Colombia which focus on:
Conservation

of National Parks and forested land, as well as restoration of forests that have been degraded by cocoa farm encroachment.

Sustainable intensification

and

diversification

of income in order to increase farmers' yields and livelihood, to grow "more cocoa on less land" and thereby reduce pressure on forests.

Engagement

and

empowerment

of cocoa-growing communities. In particular mitigation of the social impacts and risks of land-use changes on affected cocoa farmers and their communities.
Through Forests 2020, Ecometrica has been supporting the Ghana Forestry Commission to improve its forest monitoring system so it can effectively monitor and implement its CFI commitments.
How are Ecometrica and Ghana Forestry Commission working together?
The Ghana Forestry Commission  (GFC) have been producing high quality thematic maps of forests and cocoa landscapes, including the first map to delineate shaded and unshaded cocoa. 
These cocoa landscape maps are consistent with national products for UNFCCC reporting and are independently validated by local experts from the Kwame Nkrumah University of Science and Technology (KNUST). The GFC cocoa landscape maps have been validated by the CFI as providing the definitive and most suitable source of data for CFI reporting.
Under an agreement between GFC and Ecometrica the cocoa landscape maps and other data needed to comply with the CFI are available on the Ecometrica platform. These resources are freely available for government and research users and available at low cost to the commercial sector.
The Ecometrica platform is a widely used service for publishing and analysing maps and other spatial information. The platform generates results and analysis for areas of interest, and has the capacity to analyse 100,000's of areas at any one time. 
How will cocoa companies comply with the CFI?
Ecometrica and the Resource Management Support Centre (RMSC) of the GFC are providing a service which allows cocoa trading companies to comply with the CFI.
Cocoa companies are able to run queries for their supply areas using the Ecometrica platform. The results can either be exported to other systems or viewed and analysed on the Ecometrica platform. There are also options to run additional queries to provide deeper insights into risks and opportunities.
Reports are generated quickly for large numbers of farms and cover all main CFI requirements:
Forest cover change

Area of farm within and outside admitted areas and protected areas

Distance from protected areas including national parks and forest reserves boundary

Percentage of farm classified as forest in 2017 and 2018

Historic forest loss

Risk Assessment (risk of deforestation and water risk)

Deforestation Alerts
Access To Data and Resources
To access data and resources relating to the CFI please email info@ecometrica.com with the appropriate subject from below:
CFI Tools: Government of Ghana Users >  Ghana government users can be provided with free access to relevant data and other resources via the RMSC. 
CFI Tools: Research Users >  Research users can be provided with free access to the relevant data via the KNUST EO Lab.
CFI Tools: Commercial Users > Commercial users can be provided with low cost access using either Ecometrica platform or requesting queries for export.
FAQs 
Can you run enough queries, quickly enough?  – Yes, we can process around 100,000 queries per day. 
Is it affordable? – annual costs for CFI compliance reports are less than $2 per farm, and well below this for organisations with large numbers of areas.
Is the platform compatible with other systems? – Yes, raw query results can be exported for analysis in other platforms or GIS systems.
Is it sustainable? – Yes, the process will generate revenues to support Forestry Commission mapping efforts.
Is this available for Côte d'Ivoire (CDI) – Yes, a similar service is available for CDI and is already being deployed by some companies.