Year after year, Ecometrica customers improve their CDP scores by working with us. Our response check and score optimisation services can get you to the next level.
CDP Score Optimisation and Response Service
CDP's voluntary disclosure schemes are amongst the most notable and credible sustainability reporting initiatives, which is why Ecometrica has been a CDP Gold Software Partner since 2013.
Along with providing award-winning software for organisations to record, manage and report sustainability metrics simply and efficiently, Ecometrica is able to offer consulting support for the qualitative elements of CDP and related reporting schemes. We act as an expert third party to review your disclosure before submission, a service designed to improve completeness of disclosure and review the quality of reporting, resulting in a higher CDP score and ranking.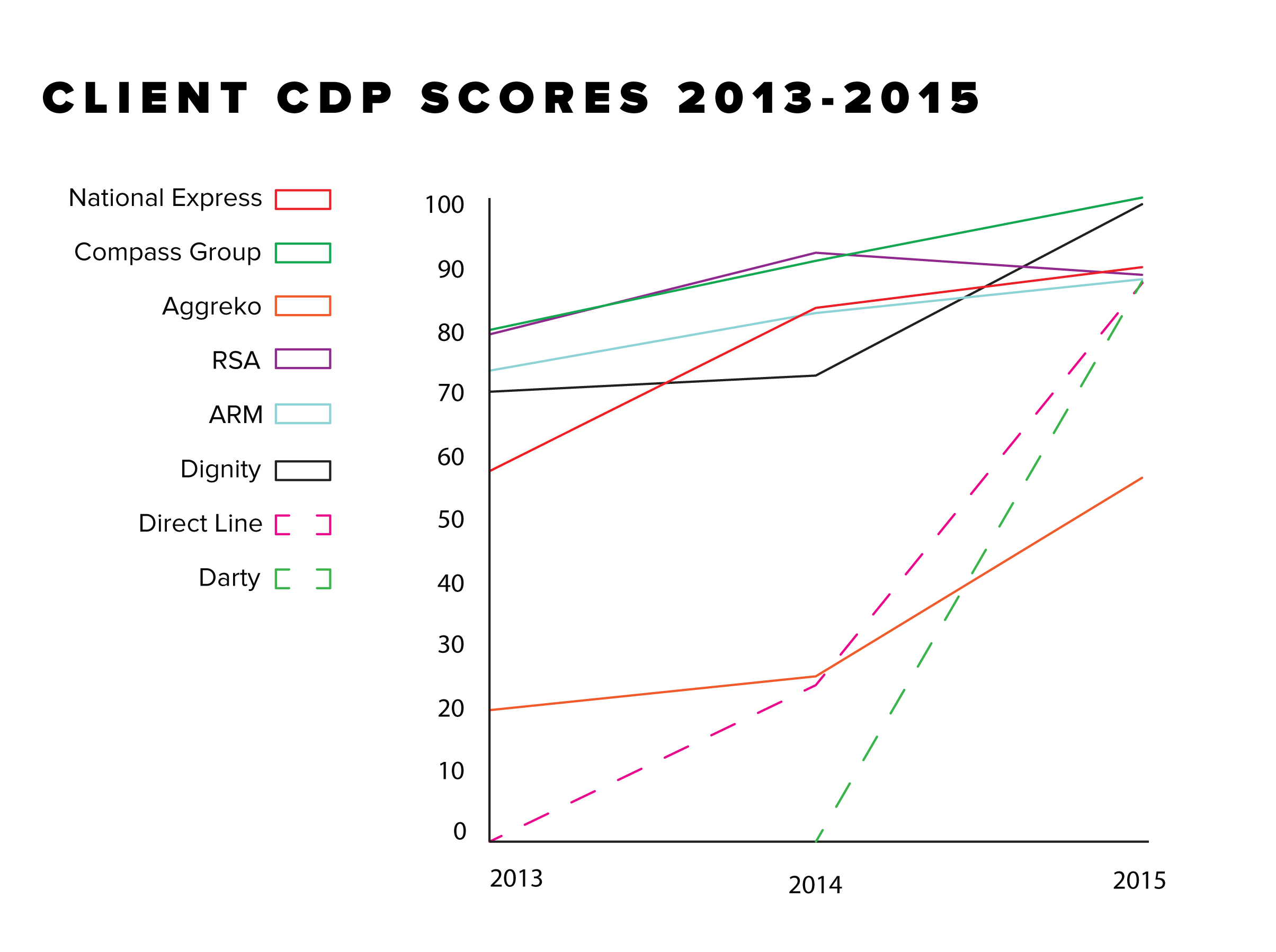 We improved our customers' scores by an average of 26 points year-on-year between 2013 and 2015, under the CDP's previous scoring structure.
Under the new letter grading system, introduced for 2016, our customers reported an average of one grade improvement compared to their 2015 equivalents.
Our review can encompass previous submissions to formulate recommendations for the start of your next assessment, with the right tools in hand to truly improve your performance – or we can engage in a review prior to your next submission.
We have already provided a number of large listed businesses with this service in recent years, helping to optimise and improve our customers' final scores and grades. In addition, Ecometrica has been a CDP Software Partner since 2013 and is currently the only software partner for CDP's climate change, forests and water programmes.
We work with: