A good business needs good results. Our reporting modules will arm you with the best.
Sustainability Reporting Standards
For many organisations, compliance with voluntary and mandatory reporting standards is the main driver for embarking on a sustainability management journey. Some of the world's largest companies already trust Ecometrica to deliver audit-ready environmental reports to all major mandatory and voluntary reporting schemes, as well as bespoke projects.
Industry leading software for compliance with voluntary and mandatory environmental reporting frameworks
Ecometrica is a CDP Gold Software Partner, and has worked in partnership with CDP since 2010. Formerly the Carbon Disclosure Project, CDP is a leading independent not-for-profit organisation holding the largest database of primary corporate climate change information in the world.
As well as our clients being able to download CDP-compliant reports of all their relevant sustainability data, Ecometrica can also provide an additional CDP response service to help your company get the best possible disclosure score. We've already helped National Express Group increase their score from a D (59) to a B (85) ranking in a single reporting year – and we could do the same for you.
The Ecometrica Platform can produce a Carbon Trust Standard Reporting Pack to help you quickly and easily demonstrate compliance to the Carbon Trust Standard. The reporting pack includes reports detailing emissions trends over time in a Carbon Trust Standard acceptable format as well as the data quality report to speed the assessment process.
Our clients have found that this suite of tools has greatly increased the efficiency of meeting the Carbon Trust Standard requirements compared with spreadsheets or other systems.
CRC Energy Efficiency Scheme
The CRC Energy Efficiency Scheme (formerly known as the Carbon Reduction Commitment, now CRC-EES), administered by the Environment Agency, is a UK regulatory mechanism that aims to reduce greenhouse gas emissions.
The CRC-EES is a mandatory UK scheme aimed at improving energy efficiency and cutting emissions in large public and private sector organisations. These organisations are responsible for around 10% of the UK's emissions. The scheme features a range of reputational, behavioural and financial drivers, which aim to encourage organisations to develop energy management strategies that promote a better understanding of energy usage.

Our CRC-EES module will allow you to download fully-complaint reports for submission to the scheme. The CRC-EES module is offered as a standard part of our full Sustainability suite.
Dow Jones Sustainability Indices
The Dow Jones Sustainability Indices (DJSI) were launched in 1999 as the first global sustainability benchmarks. The indices are offered cooperatively by RobecoSAM and S&P Dow Jones Indices. The family tracks the stock performance of the world's leading companies in terms of economic, environmental and social criteria. The indices serve as benchmarks for investors who integrate sustainability considerations into their portfolios, and provide an effective engagement platform for companies who want to adopt sustainable best practices.
As part of its annual corporate sustainability ranking process, RobecoSAM will now ask public companies the same climate change questions as those developed over the past decade by CDP.
Since Ecometrica software already allows clients to produce CDP reports as standard, by using our modules for your environmental accounting, you can disclose to the DJSI and CDP at the click of a button.
Energy Savings Opportunity Scheme
Ecometrica software is ideally suited to assist UK companies with compliance to the Department of Energy and Climate Change (DECC) Energy Savings Opportunity Scheme (ESOS). Our flexible data collection questionnaire and robust calculations engine allows for a variety of activity data to be converted into both carbon and energy data to allow easy reporting to the Scheme's administrators, the Environment Agency.
Comparison charts are provided in an shareable graphical format, and reports can be created and extracted against one or more forecast scenarios.
Measure energy consumption from various source
Buildings, industrial processes & transport covered
Our Calculation Engine converts energy & fuel consumption into MWh – required by ESOS alongside carbon emissions figures

Ecometrica partners with accredited ESOS Lead Assessors to provide a full ESOS compliance service, alongside our industry leading sustainability management software service.
The FTSE4Good Index Series is designed to measure the performance of companies demonstrating strong Environmental, Social and Governance (ESG) practices. The FTSE4Good criteria is applied to 23 markets and over 2,000 potential constituents, and is regularly reviewed and updated to stay ahead of market developments.
FTSE4Good inclusion criteria are based on 14 themes that revolve around the three pillars of Environment, Social and Governance. Each qualifying company is assigned a rating between 0 and 5, with those scoring below 2.5 at risk of being removed from the index.
The themes included in the FTSE4Good criteria are:
Environment
Supply Chain (Environment)
Climate Change
Water Use
Biodiversity
Pollution & Resources
Social
Supply Chain (Social)
Customer Responsibility

Human Rights & Community
Labour Standards
Health & Safety
Governance
Corporate Governance
Anti-Corruption
Risk Management
Tax Transparency

Ecometrica can help your business to better understand the relationship between the governance of corporate responsibility and shareholder value, in order to improve your rating in the FTSE4Good Index.
The Greenhouse Gas Protocol (GHG Protocol) Corporate Accounting and Reporting Standard is the most widely used international accounting standard for businesses to quantify, understand, and manage environmental impacts.
It provides the basic framework for nearly every other GHG accounting standard from the International Standards Organization (ISO) to The Climate Registry, and it is the most popular accounting standard used by companies reporting to CDP.
The Ecometrica Platform provides you with the ability to generate GHG Protocol-compliant reports at the push of a button.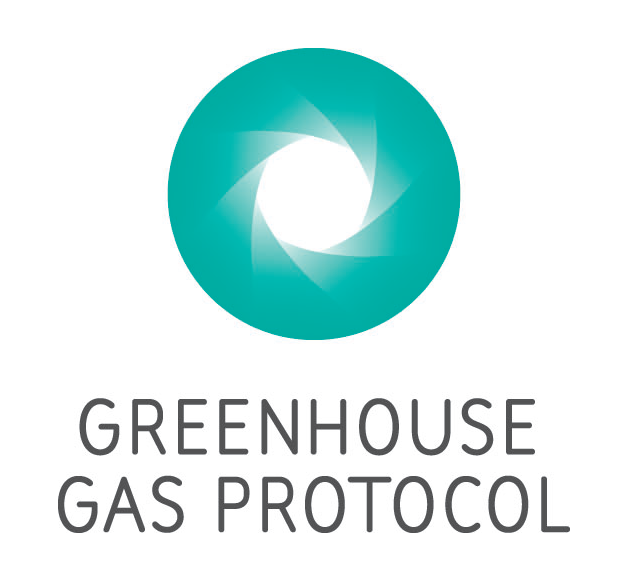 Resources & Downloads
Submitting to the most common reporting standard in the world is now simpler than ever.
Global Reporting Initiative (GRI)
The Global Reporting Initiative (GRI) is a non-profit organisation that promotes economic, environmental and social sustainability. GRI has pioneered and developed a comprehensive Sustainability Reporting Framework that is widely used around the world. The Framework enables all organisations to measure and report their economic, environmental, social and governance (ESG) performance – the four key areas of sustainability. Ecometrica has been an Organizational Stakeholder of the GRI since 2011.
The Ecometrica Platform, across a wide range of modules including GHG/Carbon, Ethical, Social, Water, Biodiversity and Supply Chain, can provide your business with detailed information to help submissions to schemes that rank based on ESG data. Ecometrica Platform reporting and analytics features:
Column, bar, line, pie and map charts all available

View or compare over time by scope, activity, question, location, or company unit
View total CO2e emissions, or by energy, waste, water, or paper
Save custom charts
Export or download charts for use in presentations, etc.
Add charts to dashboards
Manage data and reporting across a vast range of environment, social and governance criteria all in one place – the Ecometrica Platform.
Our ISO 14064-1 reporting functionality is used by the standards agencies themselves in their own Ecometrica Platform accounts! The Ecometrica Platform automatically pulls together all the information needed for the ISO 14064 report from the larger subset of data in the system meaning that you do not need to manually define the report parameters each time. The ISO report function also allows you to edit the qualitative and text based sections of the document for a complete report that is always available in your Ecometrica account.
The standard is divided into three sections, and the Ecometrica Platform supports reporting to Part 1 of ISO 14064, and we can also help with Part 3 if required.
Mandatory Carbon Reporting (UK)
On 12 June 2013, the UK department for Business, Innovation and Skills (BIS) laid before Parliament The Companies Act 2006 (Strategic Report and Directors' Report) Regulations 2013, requiring around 1,100 of the UK's largest listed companies to report their greenhouse gas emissions every year.
Since the Regulations were introduced, Ecometrica has won more Mandatory Carbon Reporting (MCR) mandates than any other sustainability management company – including a number of FTSE 350 businesses:
Ecometrica has emerged as the leading software provider for compliance with mandatory carbon reporting regulations as a result of its combination of class-leading sustainability management solutions and support from world respected sustainability practitioners.
Resources & Downloads