"Ecometrica's system is a world class, proven software package with impressive business applications and results. It combines multiple technologies into a single platform. It's scalable. And clearly, significant results have been realized by the clients who have utilized this software. The comprehensive nature of the reporting system, along with accreditation by numerous agencies, makes it substantially 'value added' compared with others in its class. Strong data and analytics provides a key foundational element of driving successful energy and environmental management programs."
~ Environmental Leader Judging Panel, Adjudging the Ecometrica Platform as Product of the Year 2018
"We are very pleased to be working with Ecometrica to address deforestation and sustainable forest management for developing nations. The programme will identify innovative ways that space technology can help in this important area, which has been identified by the UN as key for sustainable development,  and we intend to make a real difference to the people on the ground working to preserve the world's forests."
~ Ray Fielding, Head of the International Partnership Programme, UK Space Agency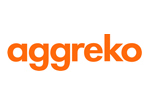 "Ecometrica's combination of expert analysts, intuitive software and integration with our internal systems allowed us to implement a global environmental accounting platform in a relatively straightforward manner. We completed two years' worth of global GHG accounts within 6 months and are reporting GHG emissions in our annual report one year ahead of our mandatory obligations."
~ Simon Lyons, Director of Marketing & Communications, Aggreko Plc
"The Ecometrica Platform has streamlined our GHG reporting process compared with our previous systems and spreadsheets. It has an easy to use web based data collection system and crucially we didn't have to research emissions factors or select them from a list – this all happened automatically providing an instant picture of emissions and saving a lot of time.
All the results, calculations, emission factors and references were available immediately to our external auditors who found the system easy to use during their assurance of our report to CDP. We also found Ecometrica's support team to be highly capable and responsive throughout the assessment process."
~ James Wallace, Head of CR, RSA Group Plc
"Taking years of raw data from a multinational organization and making sense of it… not for the faint of heart! The folks at Ecometrica were incredibly supportive and worked tirelessly to help us organize our GHG data into their software, which will help our organization better track our Carbon Footprint. Thanks for helping us, "Walk the Talk"!"
~ Daniel Alaric, CSA Group
""The more you engage with the customer the clearer things become and the easier it is to determine what you should be doing." This saying comes to mind as I reflect on the past year working with Sylvie Trottier and Ali Rivers. As a newly formed GHG Team we were so inexperienced at the start of this process; however, through constant collaboration we have successfully managed to get assurance from KPMG. The simple act of saying 'thank you' is a demonstration of our team's gratitude."
~ Elaine Wilson, CSA Group
"We are looking to extend our environmental reporting to a broader set of sustainability metrics, and Ecometrica gives us the best opportunity to do that both now and in the future. We also report annually to the CDP and in line with our UK mandatory carbon reporting obligations, so having software that allows us to download compliant PDFs that we can submit easily was very appealing."
~ Nicki Crayfourd, Director of Health, Safety and Environment, Compass Group
"Ecometrica has allowed us to comply with our mandatory reporting obligations easily, and well ahead of time. Each country collected and entered its data – the Ecometrica Platform does all the calculations, and the reports were available to download after Ecometrica had checked our results. The software was very easy to use and the level of support provided by Ecometrica's analysts was first class."
~ Mark Keily, UK QHSE Director, Nationwide Platforms
"The biggest advantages for us are that all the calculations are made in the Ecometrica Platform, the emission factors are updated regularly and they are based on the Greenhouse Gas Protocol.
I would definitely recommend the Platform to other companies, especially for global enterprises. It gives a common ground and makes it easy to compare different countries and follow developments year by year."
~ Ingela Nordin, Sustainability Manager, Beckers
"Ecometrica's combination of expert analysts, support and software allowed us to be truly effective and set up a simple system for input and data management.  Our sites use the software monthly for tracking of scope 1 and 2 emission sources, KPIs and also to create dashboards."
~ Annie Blier, Director, Environment, IAMGOLD
"We knew exactly what we were getting with Ecometrica, and we haven't been disappointed. With UK mandatory reporting on the horizon, we needed a solution that was easy to use straight out of the box, so we could comply with the regulatory requirements as quickly as  possible. Thanks to the Sustainability modules and the support we received from the team at Ecometrica, we've done that."
~ Carclo plc