Stay up to date with our most recent news, blogs, papers and publications.   
Today Ecometrica is pleased to announce that it recently engaged with British manufacturer of a broad range of fluid control products for steam systems, Spirax Sarco to provide a climate risk resilience report for some of its global manufacturing sites.
How Building A Sustainable Brand Has Helped Ecometrica with Attracting & Retaining the Best Employees
Ecometrica is proud to be a Signatory to the United Nations Global Compact, formally committing to report on our societal responsibility as we innovate, influence and inspire others toward a more sustainable future.
Ecometrica developed the Global Biodiversity Metric which compiles satellite-derived information representing drivers that characterise the biodiversity potential of an area and the different anthropogenic drivers which put pressure on the natural environment.
Join us for a brand new Ecometrica webinar exploring the way organizations are using satellite and other data to remotely monitor the sustainability of their supply chains.
In advance of the CDP Online Response System (CDP ORS) going live next week we've summarised the CDP 2021 disclosure cycle.
Ecometrica has alway helped clients calculate homeworker emissions, however until last year homeworking was a rarity, now with the global pandemic it's the norm.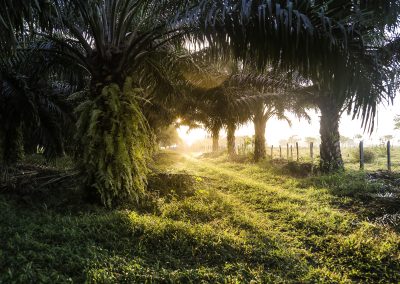 UK Space Agency's International Partnership Programme (IPP) and Ecometrica's Forests 2020 Platform fuel industry initiative.
Ghana launches National Map of Forests and Land Use. Ecometrica-managed Forests 2020 project sees development of world-class Ghanaian earth observation capabilities.