Stay up to date with our most recent news, blogs, papers and publications.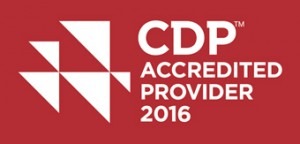 LONDON, 14 April 2016: Ecometrica has underlined its leading position in environmental reporting by becoming the first CDP Gold ...
A team of researchers from the University of Leicester, led by Professor Heiko Balzter and accompanied by Roselin Rodríguez García, Technical ...
23-24 Feb 2016: The UK Space Agency's (UKSA) International Partnership Space Programme (IPSP) supported a workshop on geo-information platforms ...
CDP's voluntary disclosure schemes are amongst the most notable and credible sustainability reporting initiatives, which is why Ecometrica has ...
Introduction The 'Transparency in Supply Chain' clause of the Modern Slavery Act 2015 requires around 11,000 companies operating in the UK to ...
On December 12th, representatives from 195 countries and the EU gathered in the French capital reached a universal agreement on global climate ...
EDINBURGH, 23 November 2015 - The University of Edinburgh has teamed up with sustainability software and data firm Ecometrica to establish a new ...
The 21st UN Conference of the Parties on Climate Change – or COP21 – is running in Paris from November 30 to December 11. But how is this ...