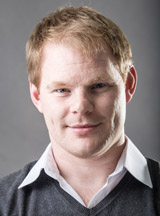 The Coalition Government's announcement that companies listed on the London Stock Exchange will be required to report their greenhouse gas (GHG) emissions from April next year has caught many by surprise.
While welcomed by an eclectic mix of stakeholders, from the CBI to environmental lobbyists, the government's earlier failure to incorporate mandatory carbon reporting as part of the Companies Act had been seen by some as a signal that the issue had been kicked into the long grass.
Last month's announcement is a step-change in the UK's commitment to address climate change, which could see all large listed companies – about 1,800 – required to report GHG emissions from April 2013.
The impact on accountancy firms is set to be significant, as clients turn to their advisers for assistance on the wider implications and practical implementation of the new framework. With the definition of 'full service' changing overnight, the majority of firms have little or no expertise, resource or experience in GHG accounting.
However, those that take the decision to invest in skills, personnel and systems can expect to strengthen existing client relationships and attract new business from GHG-related services, such as reporting and audit.
A strong feature of the new reporting requirement is that it enshrines existing GHG accounting best practice in legislation, which requires UK companies to report all greenhouse gases, not just CO2 levels.
Such requirements are inevitably a big headache for companies that are new to emissions or are reporting or relying on spreadsheets to estimate CO2. However, this does offer accountants the opportunity to add considerable value, by making it easier for clients to ensure compliance.
To secure a slice of this new market, the key for firms will be to leverage existing transferable skills, together with those from GHG accounting professionals. This will allow the introduction of a credible emissions service offering alongside more traditional services.
The discipline of greenhouse gas accounting is very similar to financial accounting but with the additional step of translating activity or cost data into CO2 equivalent values, a common method of expressing all greenhouse gases relative to CO2. Accountants will, therefore, find much of the data and data owners they engage with are very similar to – if not the same as – those for financial accounting. Financial and emissions reporting cycles will also be aligned.
Coupled with accountants' natural aptitude for greenhouse gas accounting is the existence of the voluntary GHG reporting market, which has spawned a number of specialist advisory firms and software tools, some of which are enabling a handful of LSE-listed companies to be compliant already.
This expertise will provide the required insight into the standards that govern GHG accounting, best practice and the type of services that will make it as easy as possible for companies to comply. Some firms may even take the strategic decision to partner with specialist GHG firms, to offer a complete service.
Clients will be looking for efficient and cost-effective ways to comply, which also allows for future changes in emission factors, calculation methods or even reporting requirements. A core criterion is, therefore, for systems to have the ability to automatically calculate and report emissions for all GHGs in any part of the world where the company operates, using current and up-to-date emission factors. Failure to take these into account could mean failing audits and costly re-statements.
Over the coming months, the Department for Environment Food and Rural Affairs is expected to provide further direction on the GHG reporting requirements. In the meantime, clients will be looking for timely support and guidance from their professional advisers, which will not only ensure compliance but also allow organisations to set appropriate budgets and make provisions in their own accounts for such work.
The challenge for accountancy firms is to ensure they have the skills, expertise and solutions to deliver these services, either in-house or with specialist firms.
Few observers would disagree the move to mandate reporting for LSE-listed companies could be the beginning of a broader regime covering a much greater number of companies.
Ministers are set to decide in 2015 whether to extend mandatory GHG reporting to all large firms the following year, which could capture more than 30,000 companies. For accountancy firms that have established reputations in the early stages of this rapidly emerging sector, either through voluntary or mandatory reporting, there is a considerable opportunity to widen the existing service offering and capture further market share.
Read more at Accountancy Age >
Date Published: July 12, 2012
The Coalition Government's announcement that companies […]