---
The CDP disclosure cycle is over for another year, but how much did you feel the heat in 2018?
Ecometrica is one of the best partners you can hope to have for your 2019 CDP disclosure cycle. As well as being the only CDP Gold Software Partner for Water, Forests and Climate Change, we're also the most prominent and fast-growing sustainability reporting software company in the world. In 2018 alone, we've been recognised by Deloitte, the Sunday Times, the FT, Hiscox, Environmental Leader and Inc. Magazine for our growth, innovation, and world-beating technology.
Let's make sure you're well on your way to spending the 2019 reporting cycle in the green!
Ecometrica helps companies reduce the burden associated with environmental sustainability reporting. The Ecometrica Platform specifically automates the collection, management, and reporting of sustainability data while also automatically applying the correct emission factors to your data and calculating and generating the reports you need, including one-touch CDP outputs.
We will also provide you with full checks and quality assurance as standard, and every single customer gets a dedicated Ecometrica analyst to manage their account, check data and answer any questions you might have along the way.
The Ecometrica Platform contains the world's most comprehensive database of emission factors, assumptions and conversions. The database is assured as audit-ready by PwC, giving you comfort that all your ESG data and results will be financially accurate – which is essential for the new TCFD guidelines.
Hundreds of companies are already working with us, so why not join them, and make sure you get the best possible CDP disclosure scores in 2019.
Our CDP Response Service is the most consistent and reliable service on the market for making sure that your CDP disclosures will achieve the best possible grade. We've helped so many companies to improve their year-on-year performance that we've lost count.
Find out more on our CDP Response Service page >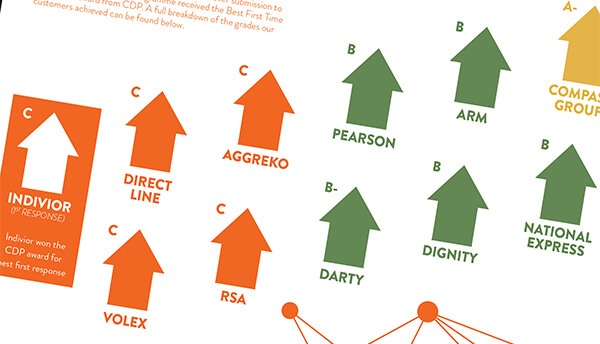 Ecometrica's CDP Response Service helps the world's largest companies get the best possible disclosure scores
Date Published: October 4, 2018
The CDP disclosure cycle is […]