At the end of 2012 Ecometrica awarded two scholarships to Emily Woollen and Alice Duff to develop research from their respective PhD and Masters theses into Our Ecosystem apps. The two resulting apps demonstrate the ease with which you can use very different geospatial data to create easily accessible apps for analysing, communicating and sharing geospatial data. The Ecometrica Scholarships are available to students from Edinburgh University and Imperial College London – two institutions with which Ecometrica has close research links.
Emily Woollen, the Gold Scholar, developed an app over a two month internship at Ecometrica from her PhD research titled "Carbon dynamics in African miombo woodlands: from the leaf to the landscape". Her Our Ecosystem app creates an interactive platform to explore and communicate the research outcomes of her PhD study. It presents results from a simple rule-based risk model, "ACEU", to estimate the risk of deforestation and degradation for a case study area in Gorongosa district of central Mozambique.
You can have a look at Emily's Our Ecosystem app here.
Emily recently finished her PhD on carbon dynamics of African miombo woodlands at the School of GeoSciences, following on from her undergraduate degree in Environmental Sciences at the University of Edinburgh. Emily's research has focused on quantifying and understanding the carbon cycle and its links to global change. Her expertise lies in forest ecology, and carbon measurement and accounting in forests and natural landscapes. She has extensive fieldwork experience working in southern Africa and the UK, and during her undergraduate degree organised a student led expedition to Madagascar to study forest degradation and chameleon ecology of coastal forests. Her research uses a range of ecological measurement techniques and analyses such as gas flux, forest inventory and remote sensing. She has a continued interest in global change, forest ecology, carbon accounting and international carbon policy, as well as a passion for teaching.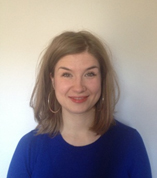 Alice Duff, our Silver Scholar, developed an Our Ecosystem app with the help of analysts at Ecometrica to illustrate the correlation between the Armed Conflict Location and Event Dataset (ACLED) and fire incidents in Sub-Saharan Africa. A correlation she explored as part of her masters dissertation titled "Adding Fuel to the Fire; the Effect of Political Unrest on Forest Burning in Sub-Saharan Africa". Alice presents her findings using two contrasting cases studies, one of Nigeria and the other of the Democratic Republic of Congo.
Alice's Our Ecosystem app, "Political Fires" can be viewed and queried here.
Alice recently graduated from the University of Edinburgh with an MSc in Geographical Information Science, having previously been awarded a BSc in Environmental Science from the University of East Anglia. She is currently working as a GIS consultant for a leading GIS software company; Esri. Prior to this Alice spent a year as a GIS Technician for an international geophysics company based in Holland, and whilst studying for her BSc, volunteered as a GIS Analyst for the RSPB.
The combination of an MSc in GIS and a BSc in Environmental Science has led Alice to develop a fascination for using GIS to analyse and interpret environmental and humanitarian issues. Her MSc dissertation explored the correlation between political unrest and increased instances of forest fire in Sub-Saharan Africa, which formed the basis for her Our Ecosystem app. She is currently working on publishing her first academic paper, investigating how the road network in Sub-Saharan Africa has influenced the fire regime in the areas surrounding it.
Date Published: March 4, 2013