This simple guide aims to give users a quick overview of how to navigate features of the Our Ecosystem interface. It is specifically designed to help you use publicly available versions of OE, for example nbm.ourecosystem.com.
Available layers can be viewed and selected from the layers dropdown box, hovering over a layer provides a description of the layer and its source. Base layers can also be changed by selecting "earth" or "map" in the top left of the interface.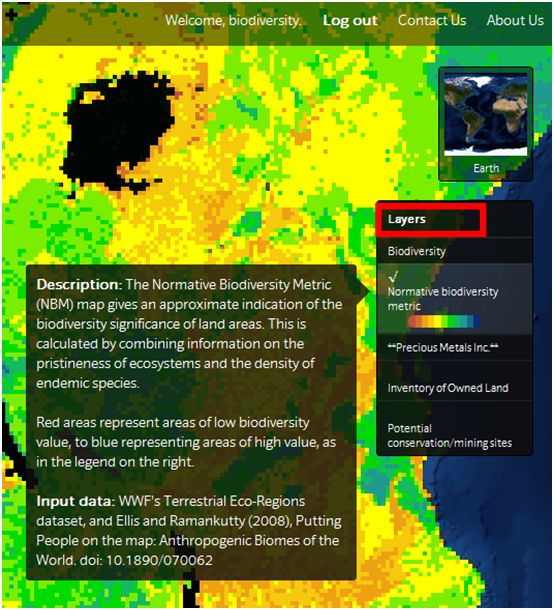 Once a layer has been selected a query can be created by drawing an area of interest using the "area" function.
This feature allows users to create multiple polygons and to duplicated if required and outputs downloaded in pdf format.
Date Published: September 20, 2012
This simple guide aims to […]