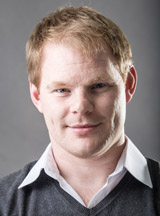 Gary Davis, Ecometrica's Operations Director, has commented today in an article for Accountancy Age about the lack of specific greenhouse gas – not just carbon or CO2 – expertise in the advisory sector, ahead of Nick Clegg's announcement yesterday that greenhouse gas reporting will be mandatory for the 1,800 companies listed on the London Stock Exchange come April 2013.
"With only nine months to go before reporting becomes mandatory, accountancy firms must urgently address how they respond to this new requirement," said Gary.
"GHG expertise, both in terms of measurement and audit, is scarce throughout the advisory sector and firms will need to ensure they have the capabilities and expertise to meet the new obligations. In deciding their future strategy, at the very least, firms will need a working knowledge of GHG accounting best practice, so they can advise their clients.
"Firms that decide to integrate such services into their current offering, must also ensure they put in place Chinese walls between reporting and audit teams."
There is further concern for accountants that the new mandatory carbon reporting guidelines could cause duplication – with many organisations already completing similar reports for the Carbon Reduction Commitment Energy Efficiency Scheme (CRC).
Read the full story on the Accountancy Age website: http://www.accountancyage.com/aa/news/2186117/cbi-green-reports-duplicate-workload
Date Published: June 21, 2012
Gary Davis, Ecometrica's Operations Director, […]