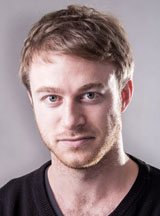 At the Rio+ 20 sustainability conference, 39 CEOs from finance and investment companies signed up to the United Nations Environment Program Finance Initiative's (UNEP FI) 'Natural Capital Declaration'. The objective of the Natural Capital Declaration is to integrate natural capital considerations into the design and sale of financial products. If financial institutions can be persuaded to offer preferential terms to green industry and withdraw support for polluters, a powerful tool for the greening of the private sector is created, so the thinking goes.
Much effort has no doubt gone in to drafting these documents, convincing finance institutions to sign up to the objectives of the Natural Capital Declaration, and generating media interest in the initiative.
But, for those businesses endorsing this declaration, the hard work starts now.
The declaration contains no tangible commitments: there is a demand for government action; hope for a global consensus; endorsement of other organisations and initiatives; and acknowledgement that the financial sector has an important role to play.
For these words to mean something and to preserve the credibility of the Natural Capital Declaration, these signatory organisations and UNEP FI must work out how these well-intentioned but vague words can be translated into meaningful policies and actions.
How can these financial institutions demonstrate that they are intending to incorporate biodiversity and ecosystem services into their investment decisions and reporting process, and are not merely seeking to generate some positive publicity out of the Rio+20 conference?
For financial institutions to manage their services in a way that benefits natural capital they first need comparable data on how clients and potential clients impact on natural capital – more widespread application of quantitative environmental metrics on land use, vegetation, biodiversity and water use is needed. Financial institutions can then integrate these metrics into their decision-making process.
Those financial institutions supporting the declaration will also want to show how their clients and investments are having a positive impact on natural capital – which is necessary to maintain the credibility of the declaration. This could go beyond the reporting of environmental metrics to include the mapping of clients' land to demonstrate publicly the financial institution's policy on natural capital. This transparency would help to give legitimacy to the Natural Capital Declaration.
Environmental sustainability for financial institutions can go beyond words. We shall now see how much desire there is for action and accountability.
Date Published: June 22, 2012
At the Rio+ 20 sustainability […]