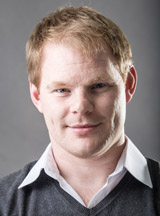 Now that the requirement to report greenhouse gas (GHG) emissions in directors' reports has been laid before Parliament we can see the final text of the statutory instrument and reflect on what it means for reporting companies.
Compared to the previous draft of the regulations there are some important changes to note. The first change, which is a cosmetic one, is that the GHG reporting requirements have been combined with a number of other reporting requirement changes into one statutory instrument.
The second and most substantive point is that the regulations are now more flexible about how companies set the scope of the GHG emissions they report. The previous regulations stated that companies should report "emissions for any premises, machinery or equipment operated, owned or controlled by the company…", a very clear and prescription requirement, which made it easy to set the scope of reporting but may have placed onerous data collection challenges on some companies.
However in the final regulations this wording has been softened to, "The report must state the annual quantity of emissions in tonnes of carbon dioxide equivalent from activities for which that company is responsible….", clearly leaving it up to companies to decide what they should report. This gives companies the flexibility to report on emissions sources they can easily influence and for which they can get reliable data, which should relieve overly onerous data collection burdens. However it does mean that more thought and justification is required for setting the scope of reporting as there is no such thing as a "right answer", only degrees of interpretation.
Another new addition is the appearance of the "report or explain" principal which is clearly stated in paragraph 15.4; "Sub-paragraphs (2) and (3) apply only to the extent that it is practical for the company to obtain the information in question; but where it is not practical for the company to obtain some or all of that information, the report must state what information is not included and why."
This clearly gives companies who are struggling to collect certain data the opportunity to omit those sources of emissions. Of course it is possible that some companies could argue that none of the data is practical for them to obtain and simply not report anything, but in reality those companies would have to spend so long explaining and defending their reasoning that some level of GHG reporting would be the simpler route.
A careful read of the final regulations reveals that the concept of the GHG Protocol scopes is not mentioned at all, although it is clear from Defra's consultation process that reporting scope 1 and 2 emissions was the model behind the requirements in the regulations. Indeed the new wording means that companies could reasonably report some scope 3 activities and omit some scope 1 and 2 activities, but the key point is that for companies who are only complying with the new legislation reporting to the GHG Protocol scopes is not a requirement. Reporting emissions according to the scopes will only be an issue for those companies that also report GHG emissions to other mechanisms such the GHG Protocol, CDP, Dow Jones Sustainability Index or ISO 14064.
The new flexible approach, while good for companies in reducing the reporting burden, means that they will require much more guidance and reassurance on what is and is not acceptable in terms of emissions omissions. For instance is it reasonable that a hire car company does not report any emissions from its vehicle fleet on the basis that it does not control those emissions, or that a company hiring a car does not report those emissions because it doesn't own the vehicle?
Actually both are reasonable under the final regulations and this serves to highlight that the flexible approach will produce gaps and inconsistencies in reporting between organisations. This in turn means that the mandatory reporting requirements won't allow meaningful comparisons to be made between companies' emissions, something that many stakeholders were looking forward to.
Now that the final regulations have been laid in Parliament companies have certainty about the reporting requirements and can begin to make arrangements to comply. Some companies don't have long before they need to publish their first GHG disclosures (for reporting years ending on or after 30th September 2013) so in a few months time we'll see how companies go about communicating the new information. For those that can't wait that long there are some early examples of what we can expect to see, the most entertaining of which is in Aggreko's latest annual report and accounts following their decision to comply with the forthcoming regulations one year ahead of their legal obligations. If you go to page 50 of Aggreko's 2012 annual report and accounts an entertaining report on GHG emissions awaits.
Date Published: June 14, 2013
Now that the requirement to […]