 We learn the most about our world by looking down at it.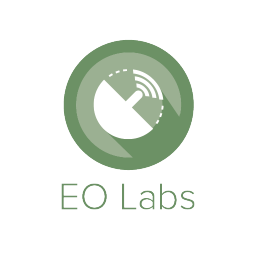 Earth Observation, or EO, is the method by which we see everything that happens in our world. We use Earth Observation to report the weather, measure the height of our mountains and the depth of the oceans, detect changes in vegetation, show the movement of entire populations and analyse the damage done by natural disasters like earthquakes or hurricanes. It provides objective data on what's really happening, showing trends and changes over time in a way that could never be observed from land.
GEOSPATIAL CONTENT SHARING ON THE ECOMETRICA PLATFORM
From an environmental and business sustainability standpoint, Earth Observation satellites gather earth data, whilst GIS-based software services interpret and display it. These interactive maps, like the ones provided by the Ecometrica Platform, allow businesses and organisations to identify risks and opportunities, and take positive action.
Our Earth Observation (EO) Labs allow your organisation to harness the power of satellite data through high-resolution images, real-time data feeds, interactive maps and collaboration tools, all via a virtual laboratory accessible from any modern web browser.
Space agencies are producing ever larger spatial data files. Curating and sharing this satellite data effectively is a growing challenge, especially as the file sizes are also astronomical; for example, the most recently-launched ESA satellite sends back around 4.7PB (petabytes) of data every day.
Despite these challenges, Ecometrica can provide a range of scalable spatial data infrastructure solutions ranging from a few GB data to several petabytes.
Ecometrica software harnesses the power of raster data to give you more information than you ever thought possible, via a combination of base maps, surface maps and thematic maps, along with querying and reporting functionality that could make Earth Observation a key component of your business intelligence.
Monitoring supply chain impacts and information
Scoping and due diligence on investments in land based assets
Environmental Impact Assessment for infrastructure projects and new development
Disaster response management and evaluation of aid programmes
Mapping and quantification of resources, impacts, risks and opportunities

Demonstrating or checking compliance to environmental legislation or green claims
Monitoring changes to vegetation, water and other resources in your areas of interest

Current Project
International Partnership Programme: Forests 2020
Forests 2020 is a major investment by the UK Space Agency to help protect and restore up to 300 million hectares of tropical forests by improving forest monitoring in six partner countries through advanced uses of satellite data.
Project managed by Ecometrica, Forests 2020 will also bring together together some of the UK's leading experts on forest monitoring at the Universities of Edinburgh and Leicester, and Carbomap.