 Draw on our deep geospatial datasets and map layers to monitor your organisation's water impacts.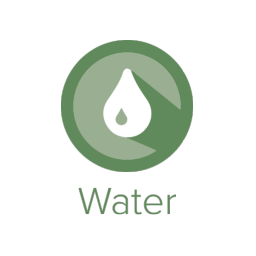 Increasingly, forward-thinking organisations who want to map their entire environmental profile are interested in sustainability management software that has the ability to map water impacts. This means not only gross water consumption across a value or supply chain, but can also include more complex calculations such as consumption relative to water scarcity by drainage basin.
Identify, report and manage water risks and opportunities
Ecometrica provides multiple solutions to monitoring current water related risk factors, ranging from daily situation alerts to longer term trends and future predictions.
The Ecometrica Water module contains a global water scarcity dataset that can be deployed and integrated into your existing software setup for full reporting and analysis.
The Water module can also produce water scarcity reports for our existing Sustainability Management customers without the need for any new information to be entered, as the Sustainability modules will already have the information they need to retrieve drainage basin-based water scarcity data.
Ongoing measurements of water status of soils and freshwater bodies
Estimation of water stress on crops and natural vegetation
Risk of run-off and surface water pollution
Daily flood extent
Analysis of frost and snow trends and anomalies
Discovery and performance of water resources
Evaluation of water as an asset
No other platform can make all these claims, so don't settle for less