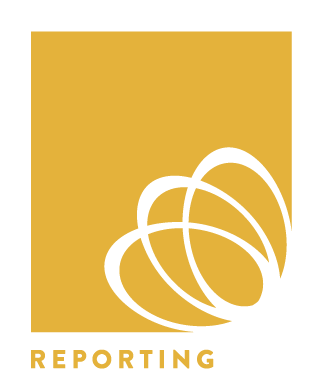 The Ecometrica Platform's Reporting suite provides a number of scalable options to suit the needs of growing and established organisations.
There is built-in reporting for ten established environmental standards and frameworks, such as CDP, GHG Protocol and DJSI. These reporting options come as standard with every version of the Ecometrica Platform's Sustainability modules. Simply choose the standards you want to report to at the start of your assessment, and our modules will ask you the right questions to give you the answers you need.
The Platform also provides you with customised reporting through analytics, dashboards and spreadsheet download. Fully flexible to suit your needs, Analytics can be used to dive into your data and create charts and maps that can you can either export as images for external reporting, add to a custom dashboard within the Ecometrica Platform, or embed on your company website or intranet with live updates.

Alongside the Platform's built-in results, Ecometrica can also provide you with a library of enhanced reports to help you with your internal and external corporate communications. We have years of experience producing high-quality reports, booklets, infographics and other design-rich print and digital content for our partners, our clients, and ourselves.
Ecometrica gathers a team of recognised experts in sustainability accounting and reporting, and has been named as one of the world's top Sustainability and EH&S brands by industry analyst Verdantix. We have unrivalled experience in environmental assessments and natural capital accounting, and the Ecometrica Platform helps our clients measure their end-to-end environmental impacts, from local sustainability initiatives to supply chain accounting and earth observation projects.
The innovative and intelligent software that makes up the Ecometrica Platform distils our technical expertise into simple web-based tools that anyone can understand and use. Our goal is not to tell you what to do, but to provide you with the best information so that you can decide which direction is right for your organisation.
We are here to help you build knowledge and capacity, manage relationships, and navigate difficult times.