Travel is often a significant contributor to overall emissions, and expenses. Reduce both.
Business travel is inevitable in any modern business, and removing it altogether is almost impossible. It is not only carbon intensive, especially in the case of transatlantic flights, but also expensive. Conference calls are an option, but nothing can replace the conversations that take place in a proper face-to-face meeting.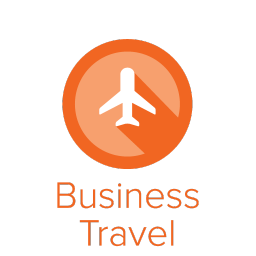 Cut your emissions. Reduce your costs.
Tracking your company's business travel from a sustainability perspective can not only cut your emissions, but also reduce your costs. We have worked with businesses that have saved five or six figure sums by analysing their business travel emissions and spend, only to discover that there are many areas where they can reduce travel, replace expensive options with cheaper ones, or remove it from the balance sheet altogether.
One large corporate in London tracked staff expenses for taxi journeys around the city, and realised that not only was it one of the largest contributors to their corporate emissions, but they were also paying out a whopping £750,000 a year in expenses. Within one year, by setting spend and emissions targets, they had saved around £300,000.
No other platform can make all these claims, so don't settle for less