Saving energy will save you money, usually with return on investment in the first year.
When it comes to being more environmentally sound, many businesses start with energy efficiency. It's a quick win for most companies – reducing consumption, lowering your energy bills, saving money and helping the environment in the process.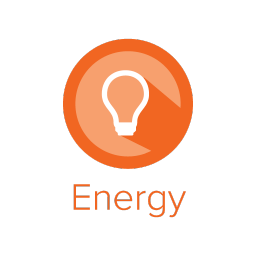 Don't invest time and money in a glorified spreadsheet
Our Energy module can collect data from energy meters automatically – or you can enter it yourself – and it will start generating reports immediately, using established protocols such as GRI, NAEM, CRC-EES, Climate Registry and NGERS.
Compare data across sites internationally
Line up your results for GHG Scopes 1 and 2
Calculation Engine applies emission factors and performs calculations automatically
Get a detailed view of your corporate energy usage
Fully-integrated with all our other Sustainability modules
Return on investment can usually be seen year one as you identify hotspots right away
No other platform can make all these claims, so don't settle for less