Build knowledge, manage risks and identify opportunities in real-time.
When it comes to supply chain management, we understand that different businesses are exposed to entirely different risks and levels of complexity.
Improve your supply chain intelligence and mitigate risks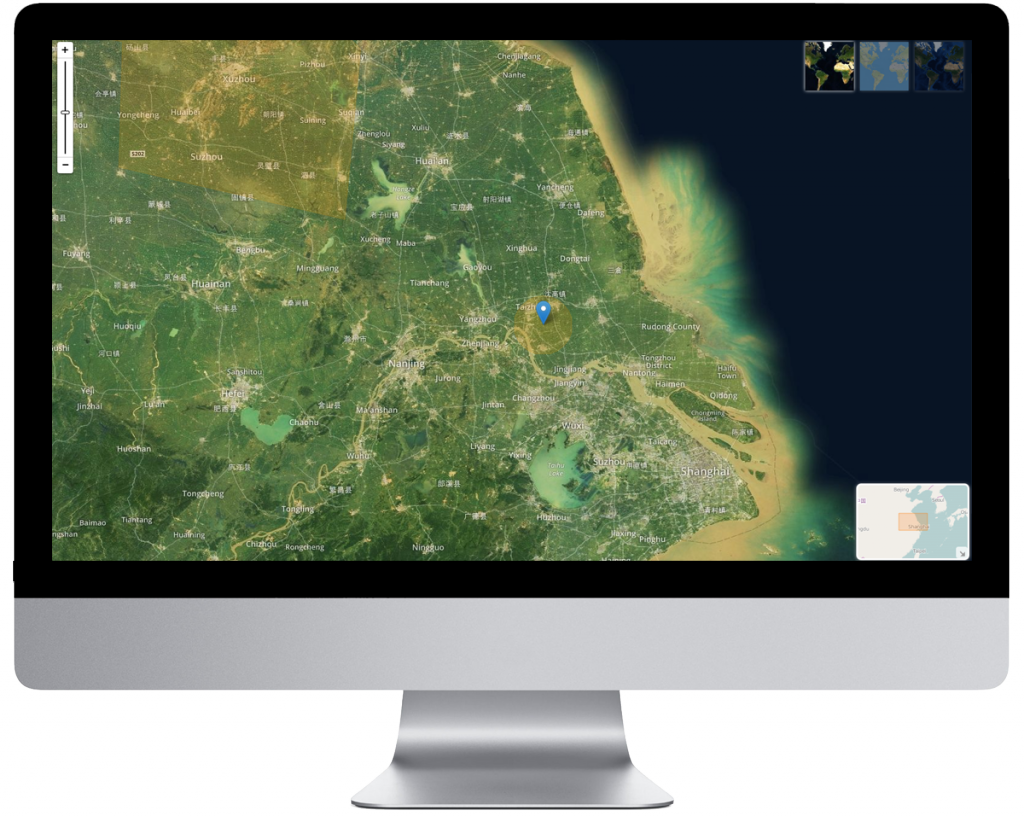 Our Supply Chain module is an interactive satellite mapping platform for analysing and communicating complex environmental and social business data that might affect your supply chain.
Easy to access, interactive supply chain information
View anything from weather, deforestation, biodiversity, water or socio-economic maps
Define and apply your own criteria for sourcing of products and materials
Track purchases made from supply chain sources
Manage environmental risks in real-time
Get live alerts that you can view on a fully interactive map interface
The Modern Slavery Act and Supply Chain Transparency
As of October 2015, under the Modern Slavery Act established in March 2015, all companies doing business in the UK with a turnover of £36m or more have to deliver annual statement covering how they are preventing slavery and human trafficking taking place in their supply chains. If the company is taking no steps to combat slavery, this must also be disclosed.
According to the International Labour Organization, around 21 million men, women and children around the world are in some form of slavery, estimated to generate profits of $150bn annually.
Business Drivers to Address Modern Slavery
Risks
Reputational damage
Loss of market share
Legal sanctions
Benefits
Increased consumer confidence
Improved employee morale
Exceed legal requirements
What do companies need to do?
Businesses covered by the Act must publish a "slavery and human trafficking statement" setting out the steps it has taken to ensure that slavery and human trafficking is not taking place in its supply chains and within its own business.
While the Act does not prescribe on the exact contents of this statement it does provide some guidance on what might be included:
Companies' due diligence processes relating to slavery and human trafficking in their supply chains;
Reporting on the parts of companies' supply chains where there is a risk of slavery and trafficking taking place, and how to assess and manage it;
Reporting on staff training on slavery and human trafficking;
Reporting on companies' effectiveness in ensuring that slavery and trafficking are not taking place in their businesses or supply chains.
From Forest to Market: Cocoa and Deforestation in the Value Chain
Deforestation due to cocoa production continues to be a serious problem for the chocolate industry as a result of pressures caused by rising demand for chocolate, decreasing production capacity from cocoa trees, lack of good agricultural practice and shrinking suitable land areas due to climate change.
Our paper, which you can download below, examines key areas for understanding and tackling deforestation in the cocoa value chain, including:
The importance of smallholder farmers
Existing schemes and their limitations
Challenges for companies
How to overcome these challenges