Environmental Impact Monitoring
ECOMETRICA SUPPORTS PLANNING, TRACKING AND REPORTING ON THE IMPACTS OF PUBLIC POLICIES AND PROGRAMMES AIMED AT CONSERVING AND RESTORING SOILS, FORESTS, BIODIVERSITY AND WATER RESOURCES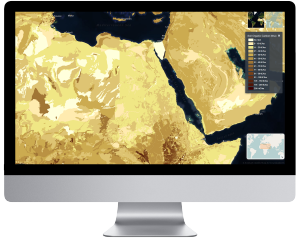 Ecometrica's Impact Monitoring modules are being used to create, analyse and share information between public, civil society and businesses organisations involved in policies and programmes aimed at conserving and increasing natural capital in a wide range of ecosystems.
The Ecometrica Platform enables our clients to:
Bring together spatial information relevant to environmental policies
Identify resources and ecosystems at risk
Track progress with roll out of activities
Monitor outcomes of investments, policies and programmes
Analyse the spatial distribution of results
Data tracked at over
Locations worldwide
Streaming MODIS & NASA Data
Fully Hosted, Expert Support
Ultra-High Resolution to 50cm2
Data Layer Management
Real-Time Reports & Alerts
Impact Monitoring Core Areas
Forests / REDD+
The Hectares Indicator
Ecometrica is at the forefront of developing and applying methods for assessing the effectiveness of interventions aimed at reducing deforestation and forest degradation. We support the UK's International Climate Fund to quantify the hectares of forest loss and degradation avoided through the investment of over £1 billion from 2011 to 2021.
To this end we have developed The Hectares Indicator – the most widely used method for forest sector aid programmes to assess their impact in terms of reducing deforestation and degradation.
The Ecometrica Platform is used to compile the relevant data and analyse and present the results.
Public policies on agriculture are increasingly orienting subsidies and regulation towards the conservation of soils and natural vegetation, the prevention of runoff and reductions in greenhouse gas emissions.
International development finance through bilateral and multilateral channels is often aimed at conserving ecosystem services, improving livelihoods and reducing poverty.
Both overseas and national investments in sustainable agriculture need to be monitored to understand where and to what extent they are achieving the desired outcomes. The results of impact monitoring can then be used for learning and improved policies.
The Ecometrica Platform brings together earth observation and local information in structured applications that are ideal for monitoring and reporting on the progress of policies, programmes and international investments in sustainable agriculture.
Recent applications include:
Impact of natural vegetation conservation requirements on farmland (Brazil, Argentina)
Future viability of brewing crops in E. Africa (commercial client)
Risks of agrochemical runoff in Mato Grosso, Brazil (commercial client)
Future Agriculture – Forest – Climate Interactions (University of Edinburgh and University of Leicester)
Uptake of biomass energy crops by UK Farmers (E.On, SRUC)
Biodiversity & Greenspaces
Biodiversity is one of the most important dimensions of natural capital, but difficult to grasp because of the complex nature of variation within and between species and ecosystems.
Ecometrica helps to bring clarity to efforts to protect and enhance biodiversity through the development and monitoring of context-relevant metrics, usually defined with partners or clients. We add value by helping clients to define metrics that are practical and cost-effective to monitor over time and relevant to a given social or economic situation and goal.
Example applications include:
Greensurge (led by University of Copenhagen): identifying and testing ways of linking green spaces, biodiversity, people and the green economy in order to meet the major urban challenges related to land use conflicts, climate change adaptation, demographic changes, and human health and wellbeing
Mapping risks to mangroves in Eastern Africa and Sri Lanka
Operas Global Project: Monitoring global ecosystem functions essential to human life
Mapping and prioritisation of areas for forest restoration in Mexico, Ghana, Kenya, Brazil, Indonesia and Colombia, as part of Forests 2020
Increasingly, forward-thinking organisations who want to map their entire environmental profile are interested in technology that has the ability to map water impacts. This includes not only gross water consumption across a value or supply chain, but also more complex calculations such as consumption relative to drainage basin water scarcity.
Ecometrica provides multiple solutions to monitoring current water related risk factors, ranging from daily situation alerts to longer term trends and future predictions.
The Ecometrica Water module contains a global water scarcity dataset that can be deployed and integrated into your existing software setup for full reporting and analysis.
The Water module can also produce water scarcity reports for our existing Sustainability Management customers without the need for any new information to be entered, as the Sustainability modules will already have the information they need to retrieve drainage basin water scarcity data.
Ongoing measurements of water status of soils and freshwater bodies
Estimation of water stress on crops and natural vegetation
Risk of run-off and surface water pollution

Daily flood extent

Analysis of frost and snow trends and anomalies

Discovery and performance of water resources
Evaluation of water as an asset