Environmental Risk Monitoring
MONITOR KEY ENVIRONMENTAL RISKS, SUCH AS WATER SCARCITY, DEFORESTATION, AND FLOODING, ON LOCAL, NATIONAL AND INTERNATIONAL SCALES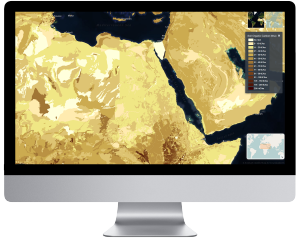 Ecometrica's Environmental Risk Monitoring modules are being used to create, analyse and share information between companies, investors and governments, and are generating advanced models for future scenarios, including risks to people, land, wildlife and business interests.
The Ecometrica Platform enables our clients to:
Make sense of complex geospatial data

Assess risk to populations from natural disasters

Track supply chain sustainability claims and initiatives

Prove the availability of resources for new ventures

Observe and act on how business activities affect forests, water and biodiversity across the globe
Data tracked at over
Locations worldwide
Streaming MODIS & NASA Data
Fully Hosted, Expert Support
Ultra-High Resolution to 50cm2
Data Layer Management
Real-Time Reports & Alerts
Agriculture, Forests and Land Use (AFOLU)
The UN Framework Convention on Climate Change (UNFCCC), Ramsar Convention on Wetlands and other international agreements place requirements on governments to produce information on the condition of ecosystems and land use changes as part of broader policies and programmes designed to ensure sustainable development.
Ecometrica is assisting a number of international government agencies to improve the consistency and accuracy of mapping and monitoring processes and to provide effective systems.
Ecometrica is uniquely capable of bringing together public and private sector interests to co-invest in regional earth observation systems to provide regular updates on the condition of key environmental issues.
Current applications include:
Monitoring systems for cocoa forest landscapes in Ghana
Scottish Earth Observation Service
Monitoring for sustainable avocado production in Mexico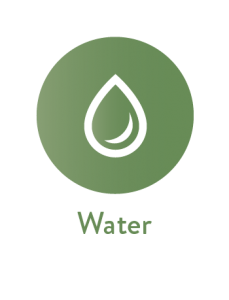 Ecometrica is pioneering the use of multiple data inputs, including radar and optical satellite imagery, LiDAR based surface models and in-situ water gauges to provide a dynamic and extensive understanding of freshwater resources.
We are investing in R&D to reduce the cost and increase the availability of early warning systems for flash flooding and water flows downstream of dams.
The informal and unplanned spread of urban areas in many developing countries is often a causal factor in subsequent environmental problems such as landslides, water pollution and increased flooding.
Ecometrica can provide monitoring and mapping services for local and regional authorities to check the status of urban expansion, informal roads, tracks and other developments.