initiatives
Scottish Earth Observation Service (SEOS)
SEOS is an initiative led by Ecometrica to advance applications of Earth Observation in Scotland
Request a demo
Scottish Earth Observation Service (SEOS)
SEOS is an initiative led by Ecometrica to advance applications of Earth Observation in Scotland; increasing the consistency, continuity, extent and usefulness of geospatial content through the provision of services that address environment and land management challenges faced by a number of Scottish public and private organisations.
SEOS works in partnership with other geospatial service providers to provide a one-stop service for monitoring land assets via the Ecometrica platform. We are well linked with the innovative ecosystem in Scotland and so provide a channel for new technologies and services as they become market ready.
Tools for managing your land assets

Commercial forestry
SEOS can provide information packs for commercial forestry sites for due diligence pre-sale, reducing the need for costly in person surveys, covering metrics such as tree height, timber volume, species and productivity.


Health & Productivity
Whether managing commercial plantations or restored woodland, up to date information on health and productivity is vital for forestry management decisions. Reducing the need for time and cost intensive site visits

Bespoke and High Resolution Solutions
SEOS works with cutting edge technology providers to find solutions to your problems. LiDAR can provide very high resolution information where extra detail is required.
"As a rapidly growing business reporting to the CDP for the first time presented some challenges. With a lot of hard work in the CR team, help from around the business and invaluable assistance from Ecometrica we're delighted that our first reporting submission to CDP has been recognised as a success."
Suzanne Westlake
Head of Corporate Responsibility & Corporate Affairs, Ocado
"The move to the Ecometrica Platform has been a success – the system is intuitive and easy to use, and the support of the Ecometrica team has been excellent. I particularly value the way Ecometrica try to put themselves in our shoes to understand our reporting needs."
Oliver Dudok van Heel
Head of Client Sustainability and Environment, Freshfields Bruckhaus Deringer
"Ecometrica's combination of expert analysts, support and software allowed us to be truly effective and set up a simple system for input and data management. Our sites use the software monthly for tracking of scope 1 and 2 emission sources, KPIs and also to create dashboards."
Annie Blier
Director, Environment, IAMGOLD
In advance of the imminent publication of the UK's Environment Bill and expanding EU and global legislation focused on eliminating deforestation from supply chains, Ecometrica is delighted to host Forest Risk Commodities and Compliance webinar with CDP and EFECA
Ecometrica's solution offers an easy-to-use, accurate and customisable way of reporting on all of the 15 green house gas (GHG) categories which compound scope 3 emissions.
By September 30th, 2021 every entity bidding on UK public contracts worth £5 million or more will be required to measure their carbon footprint and have a Net Zero target for 2050 in place.
Today Ecometrica is pleased to announce that it recently engaged with British manufacturer of a broad range of fluid control products for steam systems, Spirax Sarco to provide a climate risk resilience report for some of its global manufacturing sites.
How Building A Sustainable Brand Has Helped Ecometrica with Attracting & Retaining the Best Employees
Ecometrica is proud to be a Signatory to the United Nations Global Compact, formally committing to report on our societal responsibility as we innovate, influence and inspire others toward a more sustainable future.
Ecometrica developed the Global Biodiversity Metric which compiles satellite-derived information representing drivers that characterise the biodiversity potential of an area and the different anthropogenic drivers which put pressure on the natural environment.
Join us for a brand new Ecometrica webinar exploring the way organizations are using satellite and other data to remotely monitor the sustainability of their supply chains.
In advance of the CDP Online Response System (CDP ORS) going live next week we've summarised the CDP 2021 disclosure cycle.
Ecometrica has alway helped clients calculate homeworker emissions, however until last year homeworking was a rarity, now with the global pandemic it's the norm.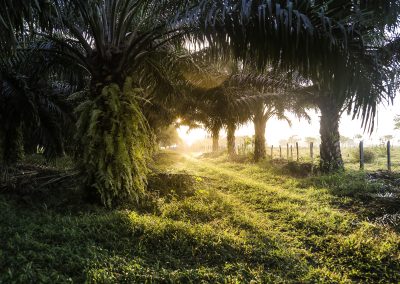 UK Space Agency's International Partnership Programme (IPP) and Ecometrica's Forests 2020 Platform fuel industry initiative.
Ghana launches National Map of Forests and Land Use. Ecometrica-managed Forests 2020 project sees development of world-class Ghanaian earth observation capabilities.