Use Case
Science Based Targets
Understand your target options, trust the calculations, and visualise ambition using Ecometrica Sustainability. Align your corporate target setting to current climate science with support from Ecometrica.
EXPLORE ECOMETRICA SUSTAINABILITY
Science Based Targets are becoming the standard for business greenhouse gas targets, but getting to the stage of having your specific targets approved can be a maze. Setting a SBT shows stakeholders you are thinking about the future of the company, and have a plan to get there sustainably.
For setting a target, companies require a robust baseline, reliable ongoing data collection and calculation, and informative data analytics and visualisations. Get the most reliable and up-to-date data by using Ecometrica Sustainability, and support you can rely on from our experts.
Increase your CDP Climate disclosure score with approved Science Based Targets and support from Ecometrica.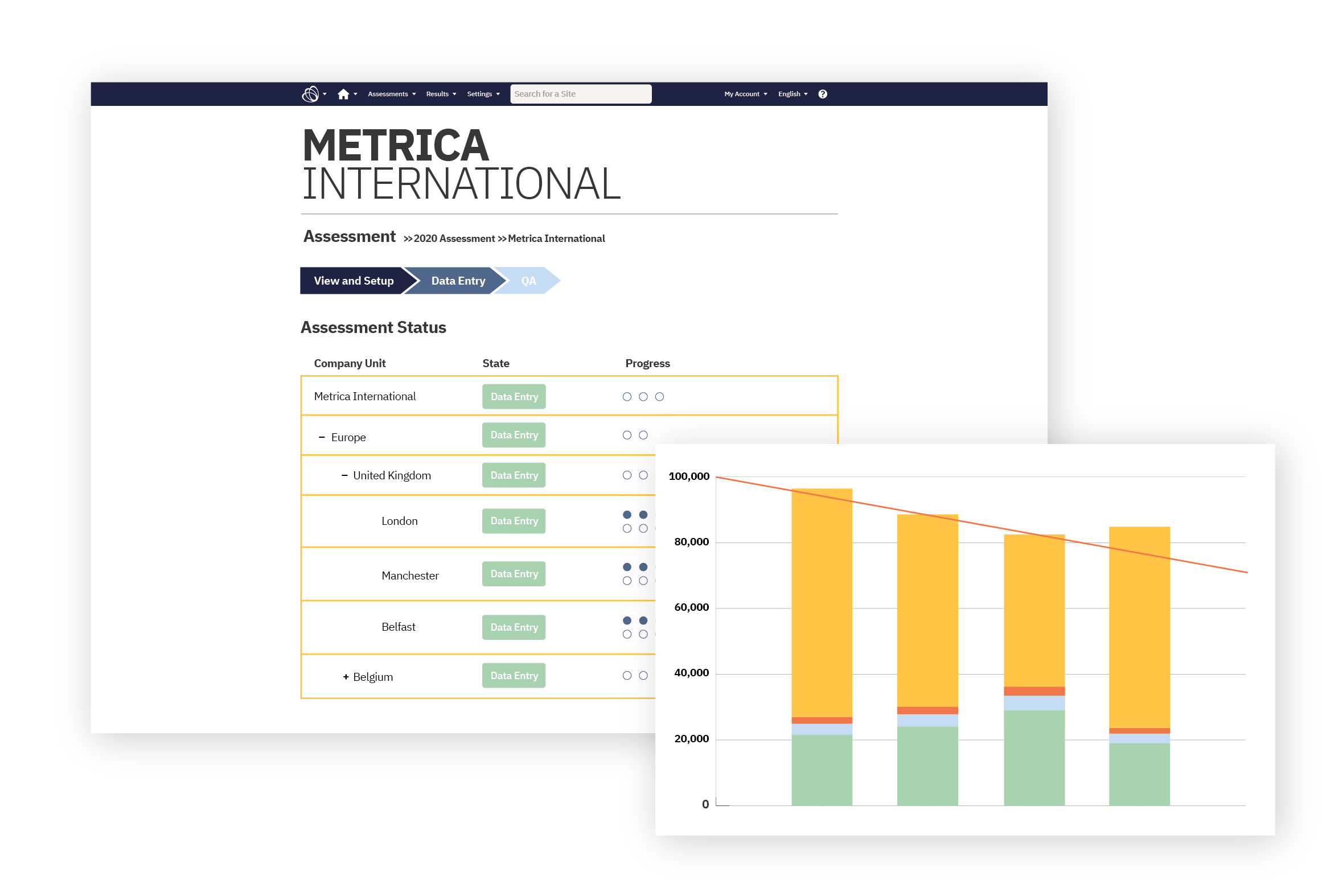 Benefits of using Ecometrica Sustainability for Science Based Targets

Expert Support
Ecometrica's analysts have years of carbon accounting and target setting experience. Having gone through the SBTi submission for other clients, we are there to assist with yours.

Scope 3
View and calculate your Scope 3 emissions alongside Scopes 1 & 2 to fully understand the impact on your business and targets.

Sub-targets
Once you've got company wide targets approved by the SBTi, it's important to know which parts of your business are contributing to your footprint to properly target changes.

Up-to date global emission factor database 
Sourcing and verifying the quality of emission factors has already been done by Ecometrica Analysts so you only need to gather your organisational data

Visualise and track
Use the wide array of visualisations and dashboards available to help you track emission sources down to the asset to contribute to your ambitious target.

Forecasting
Review target options and their effects on your organisation using emission forecasting. Get help translating emissions into operational information such as energy and water targets.
Choosing the right method and approach for setting Science Based Targets depends on a lot of factors. 
The Sector-based approach gives different sectors of the economy a different path depending on that sector's decarbonisation route and time frames. However, not all sectors have had a pathway developed for them. 
The Absolute-based approach requires all sectors of the economy to decarbonise equally. Developing a target using the absolute based approach allows for simpler communication and recalculation down the line as the science develops.
Lastly, the Economic-based approach uses a company's gross profit as a share of global GDP to set an emission budget pathway from global decarbonisation as a whole. This approach can be harder to communicate but takes into account the changing makeup of the global economy.
While choosing between intensity and absolute targets does not change the ambition of the target set, it can go a long way in helping you understand, communicate, and track your target.
Intensity targets can be easier to talk about internally, and often cause less friction when trying to get internal buy-in. Choosing the correct metric to set intensity targets from will depend on the sector, but a Key Performance Indicator that the business is already tracking works well.
With absolute targets, external communication is simplified in statements and reports. Tracking absolute targets on an ongoing basis can be easier as there isn't another metric that needs to be calculated.
Deciding which Scopes are included in which targets needs careful consideration. For Scope 1 & 2, it is often simple enough to calculate a new target, but for Scope 3 there are some challenges. 
If only a fraction of your footprint is Scope 3 then it can be excluded, but calculating Scope 3 in the first place may not be trivial. Ecometrica Sustainability has the largest database of emission factors and assumptions to provide you with the best starting point for calculating your Scope 3 emissions. 
Using proxy data may be all that is needed to either discount Scope 3, or know which Scope 3 categories need to be included. But getting primary data from suppliers will be the aim to get transparent calculations and trust in your target tracking.
Science Based Targets uses
Ecometrica Sustainability
Ecometrica Sustainability is the award winning software-as-a-service Platform for collecting, calculating, and reporting sustainability data. With key features such as fully transparent calculations, enterprise ready, audit ready, data quality tracking, and quality assurance it's every you need for simple, transparent, and accurate sustainability reporting with expertise built-in. 
Arrange a demo
Interested in learning more about Ecometrica Sustainability and SECR? Get in touch to arrange a demo.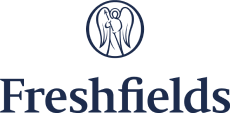 "

As a rapidly growing business reporting to the CDP for the first time presented some challenges. With a lot of hard work in the CR team, help from around the business and invaluable assistance from Ecometrica we're delighted that our first reporting submission to CDP has been recognised as a success."
Suzanne Westlake, Head of Corporate Responsibility & Corporate Affairs, Ocado
"After two years of completing environmental reporting on our own, we decided that partnering with an expert was more efficient and would give us greater certainty over the science and the calculations. We reached out to Ecometrica because they're one of CDP's gold-level software partners. As a data analytics firm familiar with the complexity of the process, we asked many questions of the Ecometrica team before signing on. We're convinced that we made the right choice."
Patrick McLaughlin, Senior Vice President, Corporate Social Responsibility, Verisk Analytics
In advance of the imminent publication of the UK's Environment Bill and expanding EU and global legislation focused on eliminating deforestation from supply chains, Ecometrica is delighted to host Forest Risk Commodities and Compliance webinar with CDP and EFECA
Ecometrica's solution offers an easy-to-use, accurate and customisable way of reporting on all of the 15 green house gas (GHG) categories which compound scope 3 emissions.
By September 30th, 2021 every entity bidding on UK public contracts worth £5 million or more will be required to measure their carbon footprint and have a Net Zero target for 2050 in place.
Today Ecometrica is pleased to announce that it recently engaged with British manufacturer of a broad range of fluid control products for steam systems, Spirax Sarco to provide a climate risk resilience report for some of its global manufacturing sites.
How Building A Sustainable Brand Has Helped Ecometrica with Attracting & Retaining the Best Employees
Ecometrica is proud to be a Signatory to the United Nations Global Compact, formally committing to report on our societal responsibility as we innovate, influence and inspire others toward a more sustainable future.
Ecometrica developed the Global Biodiversity Metric which compiles satellite-derived information representing drivers that characterise the biodiversity potential of an area and the different anthropogenic drivers which put pressure on the natural environment.
Join us for a brand new Ecometrica webinar exploring the way organizations are using satellite and other data to remotely monitor the sustainability of their supply chains.
In advance of the CDP Online Response System (CDP ORS) going live next week we've summarised the CDP 2021 disclosure cycle.
Ecometrica has alway helped clients calculate homeworker emissions, however until last year homeworking was a rarity, now with the global pandemic it's the norm.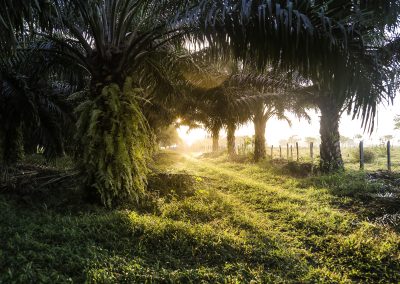 UK Space Agency's International Partnership Programme (IPP) and Ecometrica's Forests 2020 Platform fuel industry initiative.
Ghana launches National Map of Forests and Land Use. Ecometrica-managed Forests 2020 project sees development of world-class Ghanaian earth observation capabilities.